Since I've decided I want to try using gifs in reviews and discussion posts, I decided to put together this fun and random gif post about various cliffhanger reactions. I hope you enjoy it. :)
Various reactions after reading a cliffhanger ending
Not understanding what the big deal of that big revelation is
(This is a recent reaction of mine.)
Irritation
Confusion
Did that REALLY JUST HAPPEN?
Bummed feeling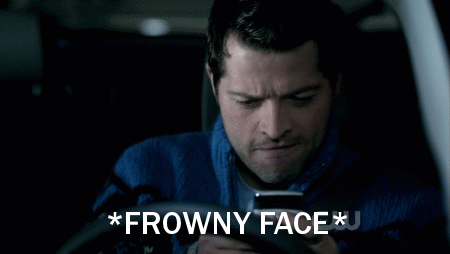 Big and dramatic reaction
NOOOO . . . WHYYY . . .
(This can be both positive and negative.)
Devastation in two steps
Wait . . . is that the ending?
IT IS THE END.
Straight to book hangover
I'm just . . . I'm done.
You hope it's a joke
*Looks at release date for sequel*
Which of these reactions do you go through after reading cliffhangers?
Which gif describes your reaction to the last cliffhanger you read?