Top Ten Tuesdays is hosted by

The Broke and the Bookish

, and a weekly meme where we simply make a top ten list for the week's topic.
Top Ten Book Cover Trends (or Elements)
I don't really have favorite cover trends (or elements) because each trend has good and bad designs in them, so I decided just to share a cover from each month of this year that I like and what elements I notice they have. It helped me narrow this topic down to something much easier to do.
Twelve 2014 Covers and Their Elements
January
Trend: the color red, flower, stairway
February
Elements white girl in pretty dress, sideways text, text spanning whole cover
March
Elements: handwritten pictures, simple, text spanning whole cover
April
Elements: couple in profile, summery colors
May
Elements: girl's face, text that spans whole cover, eyes
June
Elements: words/drawings behind title, sideways text, person in shadow
July
Elements: pretty dress, simple, round object on cover
August
September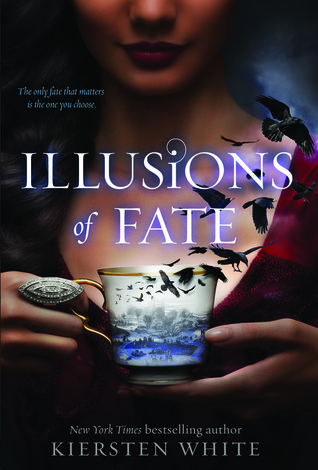 Elements: photo cut off below eyes, glowing text
October
Elements: text spanning whole cover, round object on cover, nature
November
Trend: text spanning whole cover, watercolor, city skyline
December
Elements: round object on cover, maze
One trend I've noticed is book titles that span the entire cover (like on The Winner's Curse) instead of taking up only part of it (like on Trial by Fire). I really like those covers. I also really like the covers with a hand drawn feel to them (like Side Effects May Vary) or look like they're painted with watercolors (like Thousand Pieces of You).
There's also a lot of covers that seem to . . .
glow
.
Illusion of Fate
and
Snow Like Ashes
have that effect and it tends to draw my eye. The colors are rich and glowy and just
gorgeous
.
Suspicion also has some glow to it.
What trends do you notice in these covers? What are your favorite cover trends/elements? Leave me a link to your TTT post so I can see. :)