This is a weekly meme hosted by

Tynga's Reviews

where we share what books we have recently added to our physical or virtual shelves. I like to use the meme to also give a recap of my week in reading and blogging.
(Click on the covers to go to Goodreads.)
This week, I got an adult urban fantasy, a YA novella, a thriller with many titles, a lighter NA, a witchy YA, book swag, older ARCs, a signed August release, and even a book that never made it to my shelf. It seems like my book haul has a lot of variety!
This isn't what I usually read, but I want to branch out and read more adult. I've heard of this author and book. Plus, it was free! Why not?
Bought
I'm hoping to get to this sometime soon...the second book in the series releases next month. I really liked the first one, If I Speak True, which is only $1.99 on Amazon. (I'll just drop my review here in case you're interested....☺)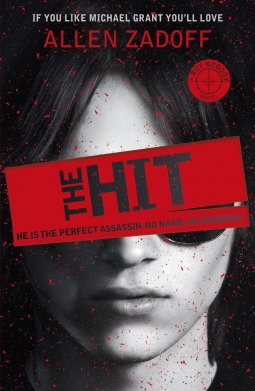 After reading Kirsty-Marie's five star review of The Hit (also known as I am the Weapon and other titles), I decided to get it from Netgalley. I've been eyeing it for awhile. That's the only review copy I got this week--I was also successful in submitting two reviews--but . . . I have three new requests pending. Whoops.
Thank you, Netgalley and Hachette Children's Books!
I just won Make it Count (as well as a crocheted clutch based off the book cover's color) from Vangelina @ Painful Reads and Daughter of Chaos from Isabel @ Tween 2 Teen Book Reviews. Thank you, girls!
Isla Pre-order
Bought . . . For a Friend
I was hanging out with friends earlier this week and found a copy of Born Wicked for $5. I couldn't just leave it there, so I showed it to my friend and told her it's really good. So, I bought it for her. And guess what? She finished it the other day and loved it! (She said the ending made her "explode in emotions," though. :D )
On the same day, I convinced another friend to buy a used copy of Obsidian. I used the words "romance" and "hot aliens." It was a good bookpushing week for me.☺
Readathons: I posted my Bout of Books goals on Tuesday, but I didn't do any of the challenges.
Blog Tour: I posted a guest post by Amanda Troyer about the things she's afraid of (which includes the dark, Bloody Mary, and even being visited by an Incubus). She wrote a YA horror novel titled Harrow, which I'll be reading this week.
Reviews: I reviewed Tortured Souls by Kimber Leigh Wheaton (2 stars) and The Hidden Blade by Sherry Thomas (4 stars) in one post. I obviously liked the former better.
Most people seem to want to win The Moon and More and The Murder Complex (I can't blame them--both books are great).
Giveaway Extension!
I've decided to extend my Keepin' it Real Commenting giveaway because 1) I didn't do that great of a job promoting it, 2) there are 15-16 prizes but less than that many people had entered to win, and 3) I want to bring a little more attention to the author features. Now the giveaway is running throughout the weekend! You can check out the prizes and enter the giveaway here.
That's it for me! How was your week? What books did you get?