I'm posting this for Crystal at Crystal in Bookland! This is really her feature, but because she hasn't been able to post it on her blog for various reasons, we've decided to post it here. We're really sorry it's a couple days late!
Thank you to Crystal and Nikki for being a part of Keepin' it Real!
Nikki Godwin is a YA/NA/LGBT author. She can't live without Mountain Dew, black eyeliner, and music by Hawthorne Heights. When not writing, she internet-stalks her favorite bands and keeps tabs on surf competitions. Her life goal is to meet David Desrosiers of Simple Plan. Her favorite pro surfers are Jeremy Flores, Gabriel Medina, and John John Florence.
Links: Blog / Twitter
Top ten lists are always fun, and the lovely Crystal gave me some awesome topics to choose from. I
could've
seriously done all three of them, but this one seemed like the most entertaining, so here are the Top 10 Things I Need During the Book Writing Process.
10. A notebook specifically for this novel
Why? I plot on paper first with generic outlines. Once I get it fleshed out, I type the detailed outline because it's too much to handwrite, but all of my books begin in a notebook.
Why? I have to have something to use in that notebook! I color-code everything. Characters have their own colors.
Why? I'm not a
pantser
. I can't "just wing it." I've tried many times, and this just does not work for me. My outlines are usually the length of about 4-5 chapters.
7. "Same Mistakes" by One Direction
Why? Music is a huge inspiration for me, and this is the ONE song that I can eventually let become background noise and play for hours while I work. It's my "go to" song any time I can't push through.
Why? I normally create a playlist per book before I even begin writing it. I like to have songs that remind me of my chapters/characters/scenes. It always helps me get in the vibe for what I'm about to work on.
Why? I spend a lot of time developing characters and plotting books either in my truck or my sister's car. We can't seem to do either within the walls of our house, but the
back roads
are great for it.
Why? I lose a lot of sleep staying up late and writing. Something has to keep me going!
3. Taco Bell's parking lot
Why? This is where the magic happens! Emily and I have had many book breakthroughs, ideas, and moments here, so obviously it's a part of the process.
Why? They're my favorite band. They're my sanity. They're the only reason I haven't killed myself from living inside my crazy writer brain.
Why? If you haven't noticed, my sister's name popped up often in the above answers. I can't get through a book without her. She reads my chapters as I write them, sometimes even half-chapters when I'm stuck. She's my sounding board, my 'get me out of this plot hole' fixer, and anything and everything else.
Thank you so much to Eli & Kaitlin for hosting this awesome event celebrating YA contemporary novels, and thank you to Crystal as well!
Nikki's Books
(I'm providing descriptions of Chasing Forever Down and Falling From the Sky because you can win them. . . . ☺)
After seventeen-year-old Haley Sullivan meets a mysterious stranger who plays by his own rules, she's more than determined to learn every trick of the trade from the master himself. But her dream-chasing mentor disappears after that night, and according to the local newspapers, he's been dead for years. Knowing he's very much alive, Haley enlists best friend Linzi to join her on a scavenger-hunt-style road trip that ultimately lands them in the surf town of Crescent Cove, California. Mystery guy is no mystery here, though – he's Colby Taylor, the west coast's biggest professional surfer.





If Haley wants to talk to the wave rider again, she'll have to get past his four intimidating bodyguards who are highly skilled in the business of sending starstruck fangirls back to where they belong. Haley is up for the challenge if it means chasing her dreams and escaping the perfectly corporate future that's been planned for her. But dealing with these bodyguards isn't exactly what Haley imagined it'd be. Sure, being thrown off a jet ski sucks, but falling in love with one of them might just be worse.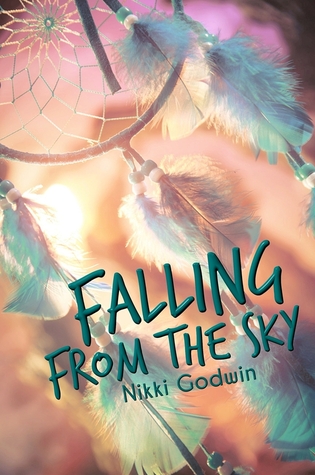 LGBT Contemporary
All stability in sixteen-year-old Ridge McCoy's life crashed and burned in the plane crash that killed his dad. This summer-long basketball camp is his chance to improve his skills and escape his problems back home. But his summer plans take a turn in an unexpected direction when he meets Micah Youngblood, the guy who runs the carousel at the local mall and has a reputation for devouring straight boys' heterosexuality for breakfast, alongside his chocolate chip pancakes.





Ridge needs a way to avoid the guys at camp, whose only quest for the summer is to drown in beer and hook up with girls. So when Micah offers to explain how the ten unique horses on the carousel are significant to his tribe, Ridge takes him up on it. Still, Ridge can't decide if this is a bad thing or not. All he knows is that he hasn't felt this alive since his dad fell from the sky, and as the horse adventures come to an end, Ridge finds himself falling as well – for Micah.
Saturn #1.5 (releasing this month)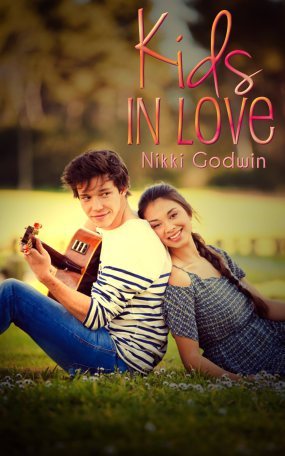 Her second LGBT contemporary
If you would like to win Falling From the Sky and Chasing Forever Down or swag from Nikki, comment on this post then head over to this Rafflecopter. You can get two entries in the big Keepin' it Real giveaway. It doesn't have many entries, so you have great chances of winning a prize!