"Waiting On" Wednesday is a weekly meme hosted by
Breaking the Spine
that spotlights upcoming releases that we're eagerly anticipating.
Open Thy Heart by Jessica L. Brooks
Releasing September 15th, 2014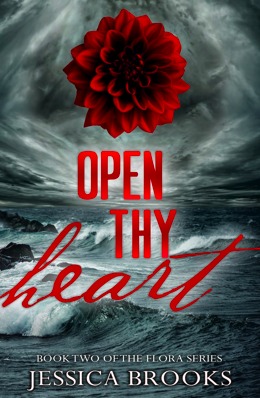 The secrets just keep coming.





It's summer in Shaver and, frankly, Dahlia Kennedy is bored. Even though she and Eva are throwing a party for David and she gets to visit Rowan in Ambrosia easier on account of summer hours, it seems like senior year is never going to come. Worse yet, it's looking like the one thing she's planned on doing for forever isn't going to happen.





Cue Dahlia's Embarrassing Incident: the tipping point that seems to shift everything into a new direction. David's acting weird. Something happens to Rowan. Dahlia's forced to ask the least likely person ever for help. A secret is blown wide open.





Conflict between the Lennox Rochforts and the Townsends grows more and more out of control until so much is going on in Ambrosia, Dahlia can barely keep up with life at home. Frustrated with trying to keep track of who knows what, Dahlia continues fighting to help the people she loves, and slowly, the truth is exposed.





Crazy thing is, she had no idea about any of it. And it changes everything she's ever known.
I really liked If I Speak True! It was a creative read and I'm excited that Jessica has a new book coming out. I also recently bought the novella, By Sun and Candlelight, and though I haven't read it yet, it's made me look forward to Open Thy Heart even more.
If you're curious about this series, take a look at the first book on Goodreads. If you want to read my review of it, you can do that here.
That's my WoW this week! What's yours?