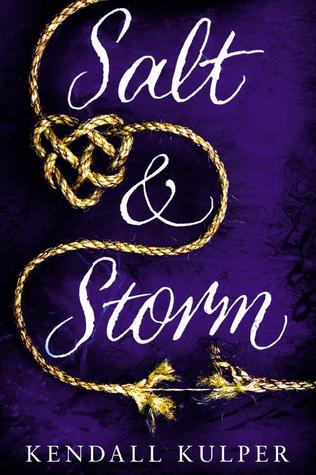 Series: standalone
Genre: YA historical fiction
Pages: 416
Publication date: September 23rd, 2014
Publisher: Little, Brown Books for Young Readers
A sweeping historical romance about a witch who foresees her own murder--and the one boy who can help change her future.





Sixteen-year-old Avery Roe wants only to take her rightful place as the witch of Prince Island, making the charms that keep the island's whalers safe at sea, but her mother has forced her into a magic-free world of proper manners and respectability. When Avery dreams she's to be murdered, she knows time is running out to unlock her magic and save herself.





Avery finds an unexpected ally in a tattooed harpoon boy named Tane--a sailor with magic of his own, who moves Avery in ways she never expected. Becoming a witch might stop her murder and save her island from ruin, but Avery discovers her magic requires a sacrifice she never prepared for.
Source:
I received an e-arc of this book from the publisher through Netgalley in return for an honest review.
I remember having conflicted feelings about
Salt & Storm
--the majority it felt like a 3.5 star read and the last 15 percent felt like a 5 star one--but I can't remember
why
for the most part. The ending left me with a very good impression. I LOVED it! That said, even though I remember feeling a little meh about a good portion of the story, I don't have many negative things to say in this review.
The beginning started out rough for me. The writing was confusing and there was a lot of background info and history thrown in at once. I felt like the story didn't truly
start
until around 10 percent in--until it finally stopped with flashbacks and details of past events.
The romance was what I was craving at the time I read it, so I really liked it. I don't have much to say about either of the characters, though.
I loved the focus on generations--ancestors, grandmother, mother, and main character all tied to one another in the tradition of being a Roe witch. This part was especially great towards the end and it was one of the reasons why I loved it so much. It gave the story a rich, local legend-type feel (I hope that makes sense).
The story also had this really cool nautical feel to it. It was set on an island in a time when whaling was a huge and important industry (before kerosene was popularly used). I loved this setting!
The story was dark, which is something I usually like. It was also tragic yet beautiful, especially at the end. The ending was my favorite part of for that reason. I loved how it was written and I loved how much meaning it held. It tugged at my heart and made me cry quite a bit. I was sad!
Overall,
Salt & Storm
was mostly a great read. Despite the fact that I was a bit meh about a lot of the story, the ending was
so good
that it made the rest of the book seem better than I had thought it was while I was reading it. If you're up for a really cool, dark, and witchy read, you may enjoy this one!