I love books with romance in them, but it seems that I haven't come across that many amazing ones lately. So, I decided to make a TBR Jar just for those books that may have great romance in them and to read at least one book from it each month. I wanted to make the choice more fun, so I'm going to let you vote for what I should read! (Plus, I'm hoping this gives me more motivation to actually get to the book instead of just reading e-arc after e-arc like I usually do.)
I was going to wait until later this month to post the next poll, but I'm too impatient. Plus, I have to announce the winner of last month's poll!
The winner of the October poll is . . .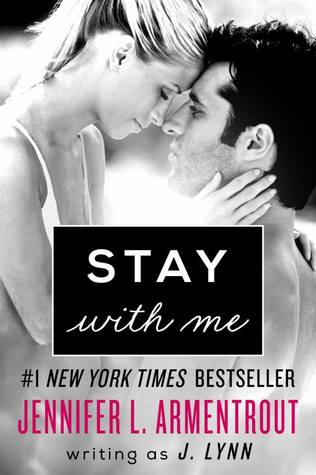 Stay With Me by J. Lynn!
It received a total of 25 votes out of the total of 57! Thank you to all of those who voted. I'm excited to read this. ☺
Here are the choices for the next poll!
If you're looking for a story about a good, humble girl, who's been hurt by someone she thought she could trust, only to find out she's not as vulnerable as she thought she was and discovers an empowering side of herself that falls in love with the guy who helps her find that self, blah, blah, blah...then you're gonna' hate my story.





Because mine is not the story you read every time you bend back the cover of the latest trend novel. It's not the "I can do anything, now that I've found you/I'm misunderstood but one day you'll find me irresistible because of it" tale. Why? Because, if I was being honest with you, I'm a complete witch. There's nothing redeeming about me. I'm a friend using, drug abusing, sex addict from Los Angeles. I'm every girlfriend's worst nightmare and every boy's fantasy.





I'm Sophie Price...And this is the story about how I went from the world's most envied girl to the girl no one wanted around and why I wouldn't trade it for anything in the world.
One of Fisher Amelie's other books (Callum & Harper) is a favorite of mine, so I think I would love Vain.
Dark Triumph by Robin LaFevers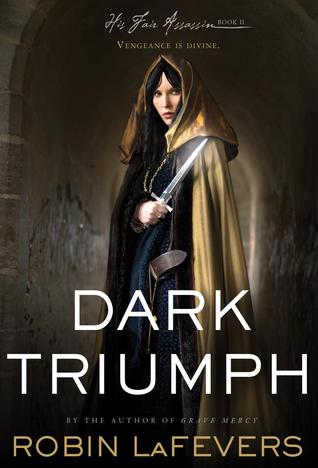 The convent views Sybella, naturally skilled in the arts of both death and seduction, as one of their most dangerous weapons. But those assassin's skills are little comfort when the convent returns her home to the life that nearly drove her mad. And while Sybella is a weapon of justice wrought by the god of death himself, he must give her a reason to live. When she discovers an unexpected ally imprisoned in the dungeons, will a daughter of Death find something other than vengeance to live for?
This is an appropriate month to have this on the poll! I really liked Grave Mercy and I want to continue with the series.
Take Me On by Katie McGarry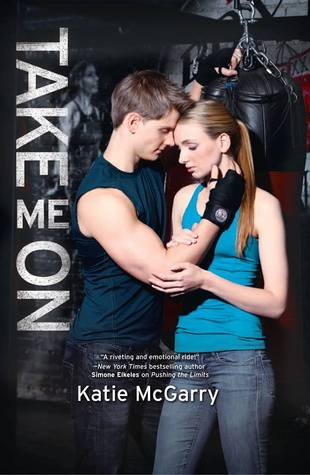 Acclaimed author Katie McGarry returns with the knockout new story of two high school seniors who are about to learn what winning really means.





Champion kickboxer Haley swore she'd never set foot in the ring again after one tragic night. But then the guy she can't stop thinking about accepts a mixed martial arts fight in her honor. Suddenly, Haley has to train West Young. All attitude, West is everything Haley promised herself she'd stay away from. Yet he won't last five seconds in the ring without her help.





West is keeping a big secret from Haley. About who he really is. But helping her-fighting for her-is a shot at redemption. Especially since it's his fault his family is falling apart. He can't change the past, but maybe he can change Haley's future.





Hayley and West have agreed to keep their relationship strictly in the ring. But as an unexpected bond forms between them and attraction mocks their best intentions, they'll face their darkest fears and discover love is worth fighting for.
I love Katie McGarry's romances!
Origin by Jennifer L. Armentrout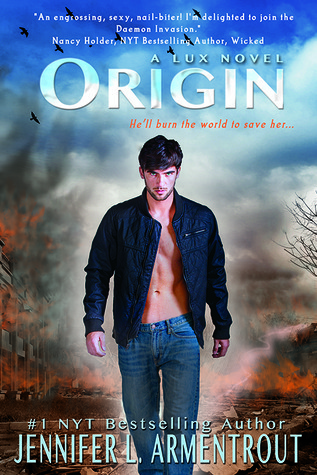 I'm leaving the description off of this one because it's quite spoilery if you haven't read the series. This is the fourth book in the Lux series. Obsidian was the first one. I really like this series, but . . . I'm a little behind in it.