Number Of Books You Read:
162
Number of Re-Reads:
5
Genre You Read The Most From:
YA contemporary
1. Best Book You Read In 2014?
My favorite standalone was Faking Normal by Courtney C. Stevens and my favorite series was Throne of Glass by Sarah J. Maas.
2. Book You Were Excited About & Thought You Were Going To Love More But Didn't?
Lailah by Nikki Kelly - I was so excited for it, but I ended up DNFing it. :(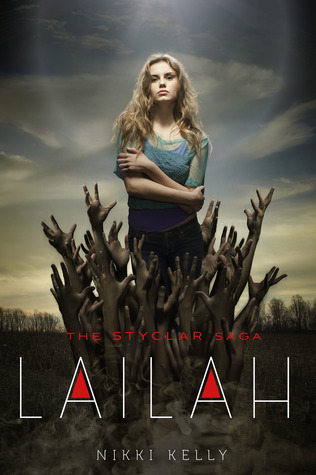 3. Most surprising (in a good way or bad way) book you read in 2014?
I think that's The Art of Lainey by Paula Stokes. I think I was more excited to read it right around the time I got to it, but I remember most of my interest in the book stemmed from other people's excitement. I was curious about it, but didn't think it would become one of my favorites or that I would want to read all the author's other books.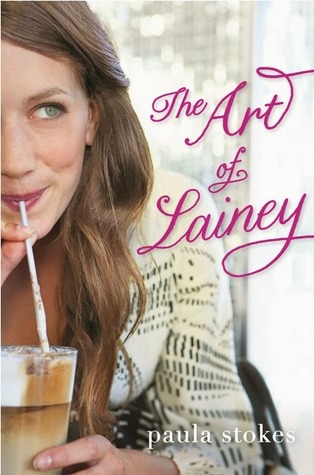 4. Book You "Pushed" The Most People To Read (And They Did) In 2014?
I'm not sure . . . when I was a TA for my library last winter, I pushed Cinder to a lot of people when we got it in (I was even the one that convinced my librarian to order it). I don't know if those people actually read it, though. Between the Devil and the Deep Blue Sea could work as an answer here too. I lent my copy to a friend, then two others borrowed it after her before it finally got back to me.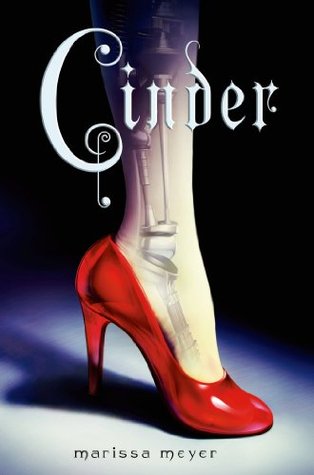 5. Best series you started in 2014? Best Sequel of 2014? Best Series Ender of 2014?
Series started: Throne of Glass by Sarah J. Maas
Sequel: Crown of Midnight by Sarah J. Maas
Conclusion: Sisters' Fate by Jessica Spotswood
6. Favorite new author you discovered in 2014?
Paula Stokes! :)
7. Best book from a genre you don't typically read/was out of your comfort zone?
Les Misérables by Victor Hugo - I don't normally read classics, especially when they're over 1000 pages long! I also don't normally read them unless it's for school, and I only sorta read this one for AP Lit (it was my independent read--I picked this one out myself).
8. Most action-packed/thrilling/unputdownable book of the year?
Crown of Midnight by Sarah J. Maas
Mistborn: The Final Empire by Brandon Sanderson
9. Book You Read In 2014 That You Are Most Likely To Re-Read Next Year?
Anna and the French Kiss by Stephanie Perkins - I really like reading fantastic, romantic contemporaries!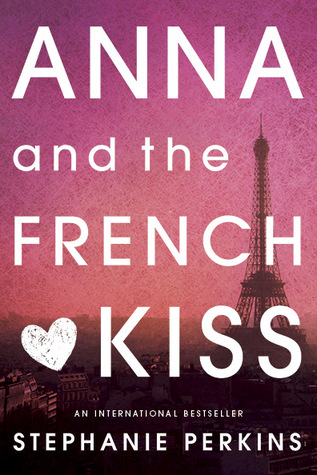 10. Favorite cover of a book you read in 2014?
Okay, I know I'm bringing up this series a lot, but the cover of The Assassin's Blade is so. Darn. GORGEOUS. The hardcover is amazing!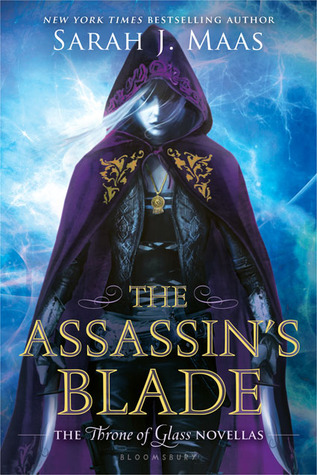 11. Most memorable character of 2014?
Celaena Sardothien, of course! She's my top favorite character from any book/series right now.
12. Most beautifully written book read in 2014?
Lies We Tell Ourselves by Robin Talley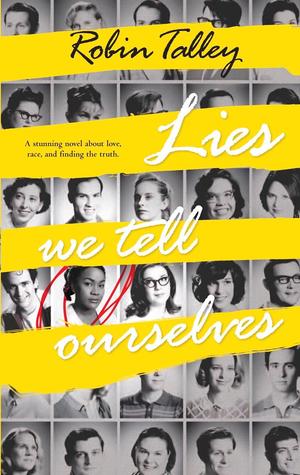 14. Book you can't believe you waited UNTIL 2014 to finally read?
Something Strange and Deadly by Susan Dennard - I was barely interested in this series until the third book went up on Edelweiss!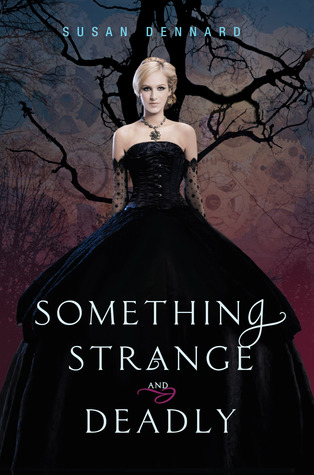 15. Favorite Passage/Quote From A Book You Read In 2014?
I honestly have no clue about that, so here's a random one that I liked:
"I'm over being a coward. I'm sick of being on pause, of being buried and hidden, of being petrified, in both senses of the word." ~ Jude (
I'll Give You the Sun
ARC 311)

16.Shortest & Longest Book You Read In 2014?
*Shortest: The Great Gatsby by Scott F. Fitzgerald
Longest: Les Misérables by Victor Hugo
(For the shortest, I picked a novel over a collection of poems and some novella length titles.)
17. Book That Shocked You The Most
Mistborn: The Final Empire is the one that first comes to my mind!
(Because of a plot twist, character death, left you hanging with your mouth wide open, etc.)
18. OTP OF THE YEAR (you will go down with this ship!)
Celaena and Chaol!!
(OTP = one true pairing if you aren't familiar)
19. Favorite Non-Romantic Relationship Of The Year
Jude and Noah from I'll Give You the Sun by Jandy Nelson.
20. Favorite Book You Read in 2014 From An Author You've Read Previously
Torn Away by Jennifer Brown - I chose this one because I didn't love the other book I read by this author. I was a little surprised with Torn Away.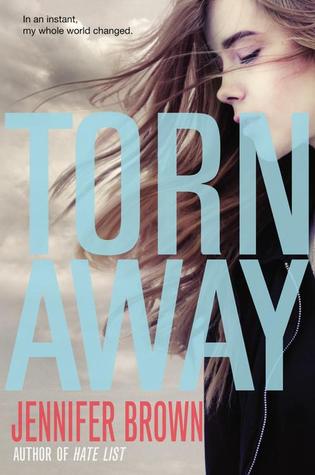 21. Best Book You Read In 2014 That You Read Based SOLELY On A Recommendation From Somebody Else/Peer Pressure:
Mistborn: The Final Empire by Brandon Sanderson - I actually didn't read the description for this one before I read it. Nikki and a bunch of other bloggers were raving about it and told me to read it, so I (eventually) did. (Confession: I was worried that I wouldn't like it very much because.)
22. Newest fictional crush from a book you read in 2014?
Mycroft from Every Breath by Ellie Marney
23. Best 2014 debut you read?
Faking Normal by Courtney C. Stevens
24. Best Worldbuilding/Most Vivid Setting You Read This Year?
Daughter of Smoke and Bone by Laini Taylor (I went with the most vivid.)
25. Book That Put A Smile On Your Face/Was The Most FUN To Read?
The Art of Lainey by Paula Stokes
26. Book That Made You Cry Or Nearly Cry in 2014?
A lot made me cry. :D Ignite Me by Tahereh made me cry in fear. I read it right after The Assassin's Blade (which also made me cry) and I was so scared that something similar to events in the novellas would happen. So scared.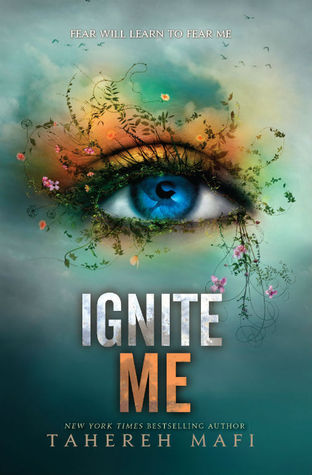 27. Hidden Gem Of The Year?
Of Scars and Stardust by Andrea Hannah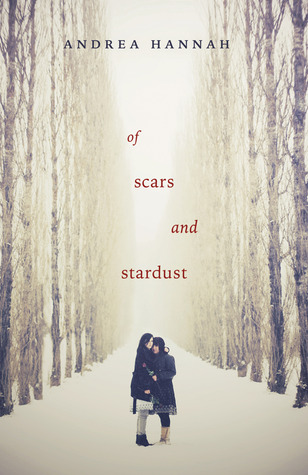 28. Book That Crushed Your Soul?
Ha! The Assassin's Blade just . . . oh, it was so painful.
29. Most Unique Book You Read In 2014?

Slaughterhouse-Five by Kurt Vonnegut


Lies We Tell Ourselves by Robin Talley - So much racism! I hated how black characters were treated. Absolutely hated it.
1. New favorite book blog you discovered in 2014?
It Starts at Midnight
2. Favorite review that you wrote in 2014?
I really liked my review of Tease by Amanda Maciel! You can read it here.
3. Best discussion/non-review post you had on your blog?
My Review Process
4. Best event that you participated in (author signings, festivals, virtual events, memes, etc.)?
Can I pick my own? I had a great time putting together my blogoversary event (Class of 2014) together!
5. Best moment of bookish/blogging life in 2014?
I'm not sure on the best, but I'll give you the most recent great moment! Jessica L. Brooks sent me a little journal for Christmas. It was the first present I had ever gotten from someone offline (besides Secret Sister packages). It was totally unexpected and so sweet! It made me feel special.☺
7. Most Popular Post This Year On Your Blog (whether it be by comments or views)?
My Birthday/Follower Appreciation Giveaway received the most views.
8. Post You Wished Got A Little More Love?
I wish my author features as a collection got more love. I can't pick one single post out of the rest.
9. Best bookish discover (book related sites, book stores, etc.)?
BookOutlet! I think I discovered it this year. . . . I at least started shopping there.
10. Did you complete any reading challenges or goals that you had set for yourself at the beginning of this year?
Yes! I reached my goals in the Review Pile Reading Challenge and the 2014 Series Challenge (you can see my progress on both here). I exceeded my Goodreads goal of 140 books. I also had a goal to start requesting print ARCs and reading them, which I recently accomplished.
1. One Book You Didn't Get To In 2014 But Will Be Your Number 1 Priority in 2015?
Silver Shadows by Richelle Mead (I decided to go with a non review copy)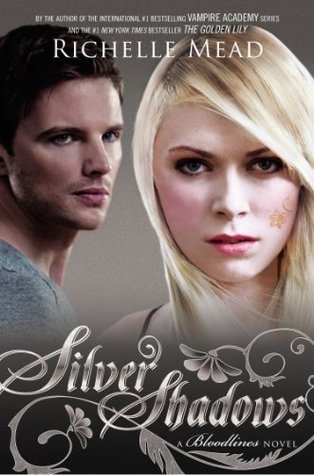 2. Book You Are Most Anticipating For 2015 (non-debut)?
The next book in the Throne of Glass series. Definitely!
3. 2015 Debut You Are Most Anticipating?
None of the Above by I. W. Gregorio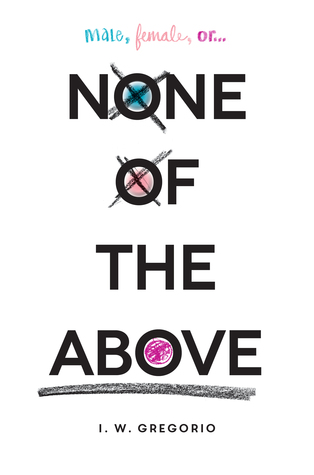 4. Series Ending/A Sequel You Are Most Anticipating in 2015?
The Ruby Circle by Richelle Mead (since I already chose ToG #4 the the second question)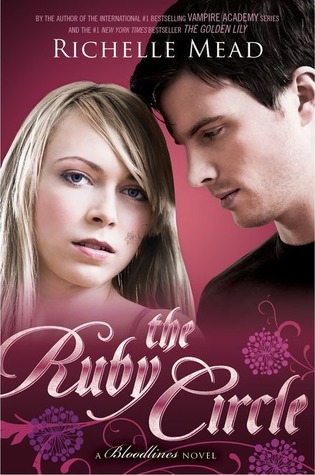 5. One Thing You Hope To Accomplish Or Do In Your Reading/Blogging Life In 2015?
Read more books from my TBR shelf! I have so many.
6. A 2015 Release You've Already Read & Recommend To Everyone:
The Start of You and Me by Emery Lord