I love books with romance in them, but it seems that I haven't come across that many amazing ones lately. So, I decided to make a TBR Jar just for those books that may have great romance in them and to read at least one book from it each month. I wanted to make the choice more fun, so I'm going to let you vote for what I should read! (Plus, I'm hoping this gives me more motivation to actually get to the book instead of just reading e-arc after e-arc like I usually do.)
The winner of the December poll is . . .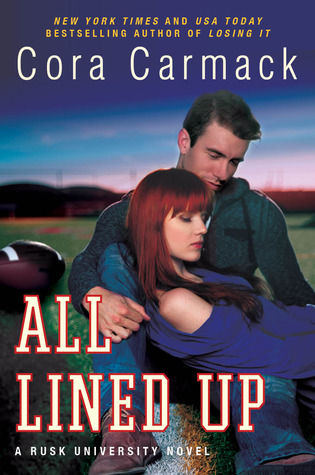 Thanks to everyone who voted! I'm excited to finally read one of Cora's books.☺
Here are the choices for this month's poll:
These Broken Stars by Amie Kaufman and Meagan Spooner
It's a night like any other on board the Icarus. Then, catastrophe strikes: the massive luxury spaceliner is yanked out of hyperspace and plummets into the nearest planet. Lilac LaRoux and Tarver Merendsen survive. And they seem to be alone.





Lilac is the daughter of the richest man in the universe. Tarver comes from nothing, a young war hero who learned long ago that girls like Lilac are more trouble than they're worth. But with only each other to rely on, Lilac and Tarver must work together, making a tortuous journey across the eerie, deserted terrain to seek help.





Then, against all odds, Lilac and Tarver find a strange blessing in the tragedy that has thrown them into each other's arms. Without the hope of a future together in their own world, they begin to wonder—would they be better off staying here forever?





Everything changes when they uncover the truth behind the chilling whispers that haunt their every step. Lilac and Tarver may find a way off this planet. But they won't be the same people who landed on it.
Why haven't I read this yet?? I was so excited when it released, but never made any plans to actually get to it.
A summer road trip changes everything in this unforgettable new tale from acclaimed author Katie McGarry





For new high school graduate Echo Emerson, a summer road trip out west with her boyfriend means getting away and forgetting what makes her so... different. It means seeing cool sights while selling her art at galleries along the way. And most of all, it means almost three months alone with Noah Hutchins, the hot, smart, soul-battered guy who's never judged her. Echo and Noah share everything — except the one thing Echo's just not ready for.





But when the source of Echo's constant nightmares comes back into her life, she has to make some tough decisions about what she really wants — even as foster kid Noah's search for his last remaining relatives forces them both to confront some serious truths about life, love, and themselves.





Now, with one week left before college orientation, jobs and real life, Echo must decide if Noah's more than the bad-boy fling everyone warned her he'd be. And the last leg of an amazing road trip will turn... seriously epic.
NOAH AND ECHO!! I love them!
Wicked by Jennifer L. Armentrout
Things are about to get Wicked in New Orleans.

Twenty-two year old Ivy Morgan isn't your average college student. She, and others like her, know humans aren't the only thing trolling the French Quarter for fun… and for food. Her duty to the Order is her life. After all, four years ago, she lost everything at the hands of the creatures she'd sworn to hunt, tearing her world and her heart apart.



Ren Owens is the last person Ivy expected to enter her rigidly controlled life. He's six feet and three inches of temptation and swoon-inducing charm. With forest-green eyes and a smile that's surely left a stream of broken hearts in its wake, he has an uncanny, almost unnatural ability to make her yearn for everything he has to offer. But letting him in is as dangerous as hunting the cold-blooded killers stalking the streets. Losing the boy she loved once before had nearly destroyed her, but the sparking tension that grows between them becomes impossible for Ivy to deny. Deep down, she wants… she needs more than what her duty demands of her, what her past has shaped for her.





But as Ivy grows closer to Ren, she realizes she's not the only one carrying secrets that could shatter the frail bond between them. There's something he's not telling her, and one thing is for certain. She's no longer sure what is more dangerous to her—the ancient beings threatening to take over the town or the man demanding to lay claim to her heart and her soul.
(Jennifer L. Armentrout book of choice)
White Hot Kiss by Jennifer L. Armentrout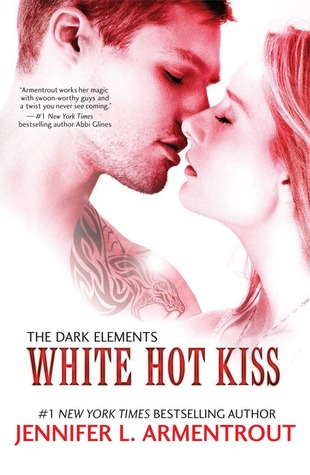 One kiss could be the last.




Seventeen-year-old Layla just wants to be normal. But with a kiss that kills anything with a soul, she's anything but normal. Half demon, half gargoyle, Layla has abilities no one else possesses.




Raised among the Wardens—a race of gargoyles tasked with hunting demons and keeping humanity safe—Layla tries to fit in, but that means hiding her own dark side from those she loves the most. Especially Zayne, the swoon-worthy, incredibly gorgeous and completely off-limits Warden she's crushed on since forever.




Then she meets Roth—a tattooed, sinfully hot demon who claims to know all her secrets. Layla knows she should stay away, but she's not sure she wants to—especially when that whole no-kissing thing isn't an issue, considering Roth has no soul.




But when Layla discovers she's the reason for the violent demon uprising, trusting Roth could not only ruin her chances with Zayne… it could brand her a traitor to her family. Worse yet, it could become a one-way ticket to the end of the world.
Yep, I have a slip of paper with only JLA's name on it. I put it in there because I've loved so many of her books. Anyway, I've heard amazing things about WHK!
EDIT: Because of some pressure from some blogger friends the winner of this poll is starting to become obvious, I've decided to only run this poll for a week! Usually it would run throughout the month, but I feel like having two polls this month.☺