Hi everyone! Welcome to the fourth day of the tour. Miss the authors from yesterday? Go here for L.S. Murphey and Laurie J. Edward's answers to my questions.
Each day this week, I'll be featuring two authors (four on Saturday) and their answers to two romance/Valentine's Day related questions I came up with. There's also a great giveaway that you're going to want to enter.
Go to the main tour page to check out posts on the other participating blogs.☺
Sara
Hantz
comes from the UK and now lives on the beautiful Sunshine Coast in Australia (via 10 years in New
Zealand
). She lectured for many years before deciding to devote more time to her writing and working in the family business. She has two grown-up children and when not writing or working she spends more time than most people she knows watching TV - in fact if TV watching was an Olympic sport she'd win gold.
On Entangled Publishing / Website / Facebook / Twitter
1. Describe the perfect Valentine's Day date for a couple in your latest or upcoming release.
A night-time picnic under the stars.
2. What is your favorite part about writing romance in books?
When the
couple realize
that they are in love with each other.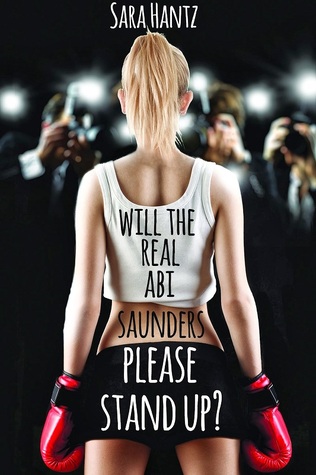 There's no way sixteen year old Quincy Amarante will become the fifth grim reaper. None. Not over her shiny blue Mustang. Her Jimmy Choos. Or her dead body.





She's supposed to enjoy her sophomore year, not learn about some freaky future that Destiny says she has no choice but to fulfill.





It doesn't take long for Quincy to realize the only way out of the game is to play along especially since Death can find her anyway, anywhere, anytime. And does.





Like when she's reassuring her friends she wants nothing to do with former best friend Ben Moorland, who's returned from god-knows-where, and fails. Miserably.





Instead of maintaining her coveted popularity status, Quincy's goes down like the Titanic.





Maybe ... just maybe ... that's okay.





It seems, perhaps, becoming a grim reaper isn't just about the dead but more about a much needed shift in Quincy's priorities—from who she thinks she wants to be to who she really is.
Ashley Poston is a fangirl at heart. Inspired by everything from Sailor Moon to Firefly to Harry Potter, she began writing at a very young age and never stopped. Her play, MOTHLIGHT, won best direction, best actor/actress, and best stage play at SCTA's 2008 conference. Since then, she's written for Quirk and ThoughtCatolog, apprenticed under a Hollywood screenwriter, spoke at Anime Expo's Academic Conference, interned at Random House, and somehow found herself a book contract. She currently lives in South Carolina with her cat and a plethora of books. When not writing, she hangs around on Twitter fangirling about all the feels. THE SOUND OF US, from Bloomsbury Spark, is her first novel. Tweet her at @ashposton and read her inner-most rambles at casuallybeingweird.com
1. Describe the perfect Valentine's Day date for a couple in your latest or upcoming release.
Slow fade in: a table for two, small orchestra playing. It's empty. Junie and Roman are halfway to the next city, having ditched that affair, windows rolled down, blasting Bon Jovi as the sun sets.
2. What is your favorite part about writing romance in books?
I like writing the friendships that blossom from crushes, or meetings, or romances. Friendship is a big part of romance. It's not all hugs and kisses. It's being there. It's becoming a foundation.
America's favorite pop band, Roman Holiday, is done, dead, and so totally last year. For eighteen-year-old rockoholic Junie Baltimore, this is music to her ears. But when she discovers their sexy ex-lead singer hiding out on the boardwalk, her summer vacation becomes the cover story of the year.





She's willing to keep him a secret, but when a sleazy paparazzo offers her the cash she needs to save the bar her father left behind, could she sell out for the chance to save her future? Who is she kidding? That's a no-brainer...but she never planned on falling head over heels for the lead singer.
a Rafflecopter giveaway