This is a weekly meme hosted by

Tynga's Reviews

where we share what books we have recently added to our physical or virtual shelves. I like to use the meme to also give a recap of the week's posts.
(Click on the covers to go to Goodreads.)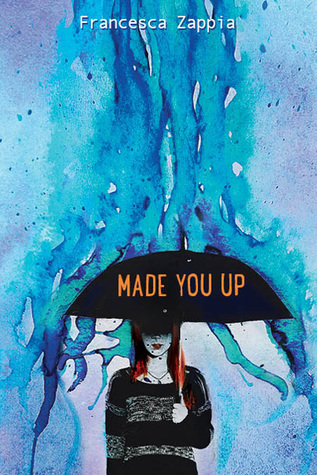 I'm slowly going back and downloading more Harper books from EW as more bloggers read them. I've heard amazing things about Made You Up, so I couldn't pass it up.
Thank you to Greenwillow Books/HarperCollins and Edelweiss for the review copies!
Mail - For Review
I'm so, so excited to read Charisma! I've been curious about it ever since I first discovered its cover. Thank you to Rachel Lodi and Penguin Teen!
Busy week! First of all, I posted a lot of reviews:
Review ~ When Reason Breaks by Cindy L. Rodriguez
Review ~ The Glass Arrow by Kristen Simmons
Review ~ The Sin Eater's Daughter by Melinda Salisbury
Mini Reviews ~ How We Fall, Polaris, & Tear You Apart
And then I had the Heartbreaker Blog Tour posts! (Psst...there's a really good giveaway with very little entries so far. It's for a Kindle and a $20 gift card.)
Giveaway Reminder
There's less than a day left in my Twitter giveaway for The Sin Eater's Daughter:
RT & follow by 2/15 @ midnight PST to win this ARC of The Sin-Eater's Daughter! US only. :) pic.twitter.com/CZDKKEkCvD
— Kaitlin (@KaitlinS16) February 7, 2015
It was a decent week! I forgot my Kindle when I went to the college campus the other day, but I ended up writing out and outlining a bunch of discussion posts on paper. Hopefully, I'll type those up and schedule them soon! There was a Valentine's Day party the next day and I volunteered to pour the love potions (Shirley Temples and Roy Rogers). I also saw a Benedict Cumberbatch cutout wearing a cute flower crown.
That's it for me this week! How about you? How has your week been?