Top Ten Tuesdays is hosted by

The Broke and the Bookish

, and a weekly meme where we simply make a top ten list for the week's topic.
Here's this week's topic:
Top Ten Books You Would Classify As ALL TIME FAVORITE BOOKS from the past 3 years (you can extend it to 5 if you need to).
However, I'm going to tweak it a little bit so I can spotlight more books that I may not have mentioned as much on this blog.
My slightly tweaked topic:
Top Ten Books I Would Classify As ALL TIME FAVORITE BOOKS from 2 to 5 Years Ago
This still covers a span of three years, but it excludes books I read after I started reviewing and blogging. (I'm also excluding sequels.) I mainly looked at my Goodreads shelves for books I read in 2011 and books I read in 2012 for this list!
I read The Count of Monte Cristo in my freshman Honors English class and The Book Thief for my sophomore one, but that actually made me love both books more. I really liked reading both in a class setting. It was nice to discuss them.☺
Oh, the ROMANCE. I love the romance in Pushing the Limits, Such a Rush, The Duff, and My Life Next Door SO MUCH. These were all addicting reads! I also loved how each focused on other things along with the romance, like family and self-esteem.
I have to confess that I don't remember much of what happens in Cracked Up to Be, but whenever I think of my favorite type of book, this is usually one of the book I keep in mind. I remember it being the perfect book for me (and I definitely need to reread it soon). Thirteen Reasons Why easily became one of my favorites. It was amazing!! And so sad.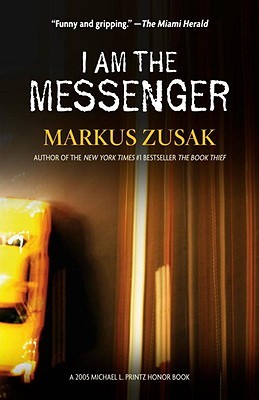 I love this book so much. There's just something about it that makes me keep thinking about it. I really want to reread this one (but first, I need to replace the copy that I lost).
DRAGONS. Kickass heroine. Great action. Exciting plot. Super cool world. And did I say DRAGONS? (The sequel is awesome, too.☺)
Have you read any of these books? What is on your TTT this week?