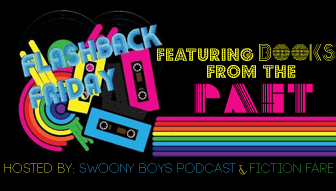 Flashback Friday is a weekly meme hosted by Fiction Fare andSwoony Boys Podcast that celebrates books that are at least two years old! Titles can either be ones you've read or ones from your TBR pile.

I've been wanting to change things up on this blog and this is a baby step in doing that (I want to do more, but I'm waiting until the summer to make bigger changes). I decided to stop focusing on upcoming releases in WoW posts every week and start featuring older titles.☺
For these posts, I'm going to feature two books (one I've read and one I haven't) with something in common (subjects, cover elements, etc.). For this first one, I picked werewolves!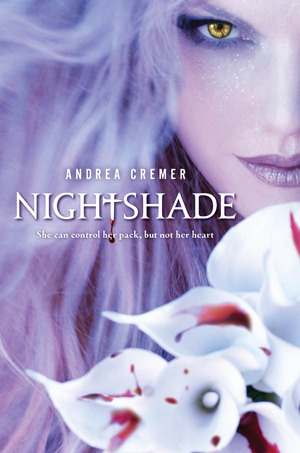 Released on October 19th, 2010
Calla Tor has always known her destiny: After graduating from the Mountain School, she'll be the mate of sexy alpha wolf Ren Laroche and fight with him, side by side, ruling their pack and guarding sacred sites for the Keepers. But when she violates her masters' laws by saving a beautiful human boy out for a hike, Calla begins to question her fate, her existence, and the very essence of the world she has known. By following her heart, she might lose everything- including her own life. Is forbidden love worth the ultimate sacrifice?
I never paid attention to the release date of this one before now, so I didn't notice that it released on my birthday! That's awesome.
*coughs* Anyway, Nightshade is an old favorite of mine with an amazing romance. There's a love triangle, so it's not for everyone. It's probably one of my favorite love triangles I've read in a series. REN. SHAY. I loved them both! I loved Calla too. :)
I kinda want to reread this one again . . . it's been awhile.
A Book I Still Haven't Read
MACKENZIE AND AMY WERE BEST FRIENDS.




UNTIL AMY WAS BRUTALLY MURDERED.




Since then, Mac's life has been turned upside down. She is being haunted by Amy in her dreams, and an extremist group called the Trackers has come to Mac's hometown of Hemlock to hunt down Amy's killer:




A white werewolf.




Lupine syndrome - also known as the werewolf vius - is on the rise across the country. Many of the infected try to hide their symptoms, but bloodlust is not easy to control.




Wanting desperately to put an end to her nightmares, Mac decides to investigate Amy's murder herself. She discovers secrets lurking in the shadows of Hemlock, secrets about Amy's boyfriend, Jason, her good pal Kyle, and especially her late best friend. Mac is thrown into a maelstrom of violence and betrayal that puts her life at risk.




Kathleen Peacock's thrilling novel is the first in the Hemlock trilogy, a spellbinding urban fantasy series filled with provocative questions about prejudice, trust, lies, and love.
I don't understand how I STILL haven't read this one. Werewolves are one of my favorite paranormal creatures and I really like books with them, but I've been shying away from Hemlock for a long time. It looks like one that I'll enjoy, though, so hopefully I can be convinced to finally get to this one and the sequel (which has been sitting on my TBR shelf and taunting me for way too long).
Have you read either of these books? What older werewolf books are you a fan of?