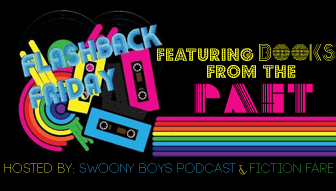 Flashback Friday is a weekly meme hosted by Fiction Fare andSwoony Boys Podcastthat celebrates books that are at least two years old! Titles can either be ones you've read or ones from your TBR pile.
For these posts, I'm going to feature two books (one I've read and one I haven't) with something in common (subjects, cover elements, etc.). The theme for this week is obvious.☺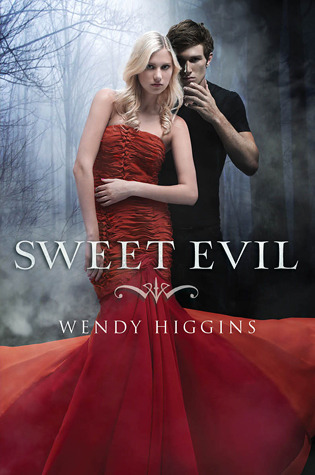 Embrace the Forbidden




What if there were teens whose lives literally depended on being bad influences?




This is the reality for sons and daughters of fallen angels.

Tenderhearted Southern girl Anna Whitt was born with the sixth sense to see and feel emotions of other people. She's aware of a struggle within herself, an inexplicable pull toward danger, but it isn't until she turns sixteen and meets the alluring Kaidan Rowe that she discovers her terrifying heritage and her willpower is put to the test. He's the boy your daddy warned you about. If only someone had warned Anna.




Forced to face her destiny, will Anna embrace her halo or her horns?
This is a favorite of mine! Not just because Kaidan is one of my top favorite book boyfriends, but because I absolutely LOVED the themes in the book. My review for this one turned out pretty long because of that. :D
A Book I Still Haven't Read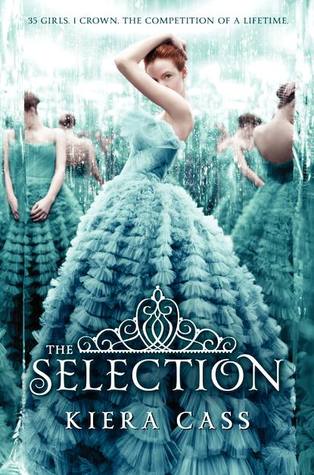 For thirty-five girls, the Selection is the chance of a lifetime. The opportunity to escape the life laid out for them since birth. To be swept up in a world of glittering gowns and priceless jewels. To live in a palace and compete for the heart of gorgeous Prince Maxon.




But for America Singer, being Selected is a nightmare. It means turning her back on her secret love with Aspen, who is a caste below her. Leaving her home to enter a fierce competition for a crown she doesn't want. Living in a palace that is constantly threatened by violent rebel attacks.




Then America meets Prince Maxon. Gradually, she starts to question all the plans she's made for herself--and realizes that the life she's always dreamed of may not compare to a future she never imagined.
I really want to read this one soon! All the excitement over The Heir makes me want to catch up and see what all the fuss is about. This book looks like a fun, quick read that I'll most likely enjoy reading.
Have you read either of these? What is one of your favorite books with a pretty dress on the cover? (I've realized that I haven't read that many, so I need recs!)