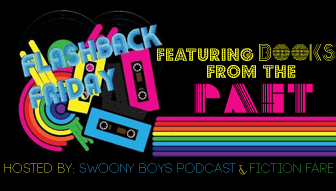 Flashback Friday is a weekly meme hosted by Fiction Fare and Swoony Boys Podcast that celebrates books that are at least two years old! Titles can either be ones you've read or ones from your TBR pile.
For these posts, I'm going to feature two books (one I've read and one I haven't) with something in common (subjects, cover elements, etc.). The theme for this week is books with an eye on their covers. :D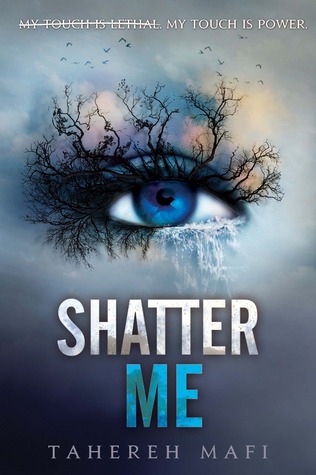 Juliette hasn't touched anyone in exactly 264 days.




The last time she did, it was an accident, but The Reestablishment locked her up for murder. No one knows why Juliette's touch is fatal. As long as she doesn't hurt anyone else, no one really cares. The world is too busy crumbling to pieces to pay attention to a 17-year-old girl. Diseases are destroying the population, food is hard to find, birds don't fly anymore, and the clouds are the wrong color.




The Reestablishment said their way was the only way to fix things, so they threw Juliette in a cell. Now so many people are dead that the survivors are whispering war – and The Reestablishment has changed its mind. Maybe Juliette is more than a tortured soul stuffed into a poisonous body. Maybe she's exactly what they need right now.




Juliette has to make a choice: Be a weapon. Or be a warrior.
I LOVE THIS BOOK! The writing was absolutely beautiful. The strikethroughs were clever and I really liked Juliette's narration. She was kinda fascinating as a character. The other characters were pretty great too.
A Book I Still Haven't Read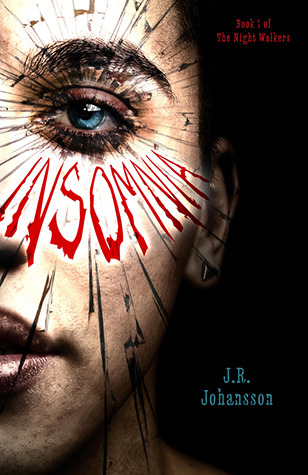 Released on June 8th, 2013
Her eyes saved his life.

Her dreams released his darkness.




After four years of sleeplessness, high school junior Parker Chipp can't take much more. Every night, instead of sleeping, he enters the dreams of the last person he's made eye contact with. If he doesn't sleep soon, Parker will die.




Then he meets Mia. Her dreams, calm and beautifully uncomplicated, allow him blissful rest that is utterly addictive. But what starts out as a chance meeting turns into an obsession; Parker's furious desire for what he needs pushes him to extremes he never thought he'd go. And when someone begins to terrorizing Mia with twisted death threats, Parker's memory blackouts leave him doubting his own innocence.
Since I own the sequel, wouldn't you think I would've read this one by now? *laughs* Nope. I haven't even peeked into Insomnia yet. It looks creepy, though, and I really like creepy reads (that kinda feels creepy to say, but it's true).
Have you read either of these?