Top Ten Tuesdays is hosted by

The Broke and the Bookish

, and a weekly meme where we simply make a top ten list for the week's topic.
Top 10 *cough* 15 Most Anticipated Releases For the Rest of 2015
I didn't have the heart to cut five of these titles out of the list. I just couldn't do it.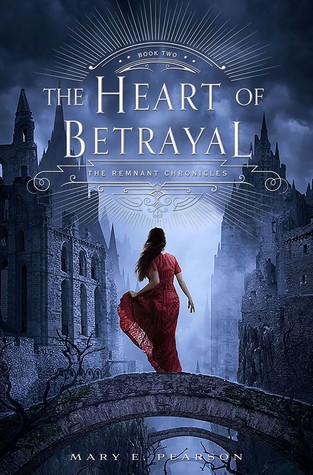 I've heard this sequel is even better than The Kiss of Deception!
August
I absolutely LOVE the title of Slasher Girls & Monster Boys. I really like YA horror, so I think I'll love this anthology.
The Boy Most Likely To is the companion to My Life Next Door, which is a favorite of mine! We get Tim and Alice's story and I'm so excited!
Finding Center is going to be full of feels. Bring it on.
What You Left Behind looks like it could be a new favorite!
September
I need to read The Weight of Feathers. The cover is calling to me.
I've read one A.S. King book and it was fantastic! I want to pick up the rest of her books, including her upcoming one.
QUEEN OF SHADOWS!!
October
The main character in Surviving Ice was briefly introduced in Burying Water and I immediately liked her. I was very excited when I discovered that she's getting her own book.
I really liked Snow Like Ashes! I have a feeling I'll like the sequel more (because that's what happens a lot in fantasy series).
Dreamstrider sounds so cool! And that cover is simply amazing.
I really liked The Walled City, so I'm eager to read Ryan Graudin's upcoming release.
November
A new Richelle Mead series!! Ahh!
I loved Courtney C. Stevens' debut, Faking Normal. So, of course I want to read more from her.
There's a sequel to Tricks, guys. A SEQUEL. I need to read it!!
Which of these books are you excited for? Are any of these new to you?
Psst...two of the authors being featured for Sophomore Spotlight have books on this list, but I'm not going to tell you what those are yet.☺