This is kinda spur of the moment, but I was urged to make an idea into a tag and I'm really excited about it!
A little backstory:
I just posted a poll for the Make Me Read It Read-a-Thon and I managed to guess all five of the books that Holly @ The Fox's Hideaway voted for--four of which I knew before I even posted the poll and one of which I guessed by the votes that had been cast. Then I started thinking of how other bloggers would vote, and it led to me tweeting this question:
Do certain books ever remind you of certain bloggers?
I tweeted a bunch of examples and some other bloggers joined in and gave me some of their own answers. I was recommended to make it a tag by @herbookthoughts and @chasingfaes and well, here we are! (Thank you, Paula, for help with the name.)
Do certain books ever remind you of certain bloggers? S
hare four or more books and explain why they remind you of certain bloggers. (It's likely that you'll keep thinking of bloggers once you start thinking about this.) Feel free to share your post on Twitter with #BBBTag.☺
Have fun with the tag! Who knows? You may learn something new about bloggers you are familiar with or you may find a new person to bond with over a certain book.
[This blogger] @ [this blog] reminds me of [this book] because she/he kept bugging me to read it, and when
I finally did, it became one of my favorites!!
(You can totally make it more detailed than that, by the way. It can be short statements or it can be a story. Whatever works!)
Here are the books and bloggers I chose!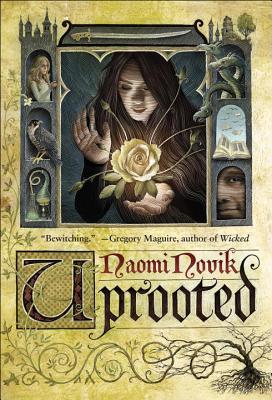 Uprooted reminds me of Aimee @ Deadly Darlings because I discovered the book on her blog! Soon after that, this book seemed to explode in the blogosphere. And now I have a copy on my shelf.☺
The Vampire Academy and Bloodlines series reminds me of my fellow Adrian fan, Crystal @ Bookiemoji. I think our love for these books is one of the biggest things we have in common! One time on Twitter
(I don't even know when)
, I tweeted a BUNCH of Adrian quotes at her. I don't remember why--I just know that it was fun. :D :D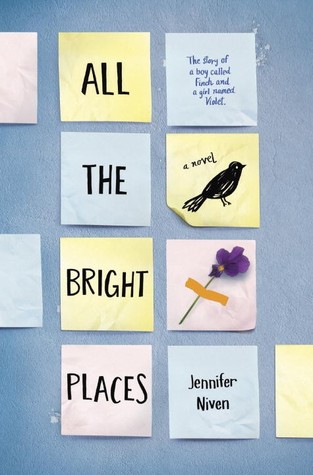 I could probably list a dozen books that remind me of Holly @ The Fox's Hideaway and still have quite a few others to share (she's my Book Pusher). All the Bright Places reminds me the most of her at the moment because she LOVES it and I've been meaning to get to it for a really long time. When I do, I'm supposed to keep her updated on my thoughts of the book.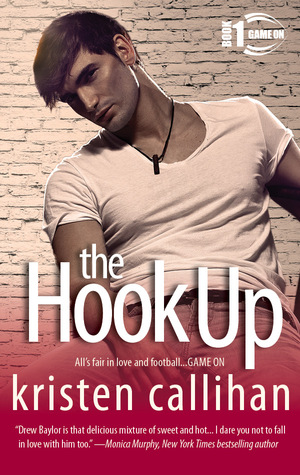 The Hook Up reminds me of Wendy @ Book Scents because it's an NA romance with football, and Wendy is a huge football fan. Also, I bought the book for her as her #OTSPSecretSister. I discovered this book on her wishlist and now I kinda want to read it! I'm eying it.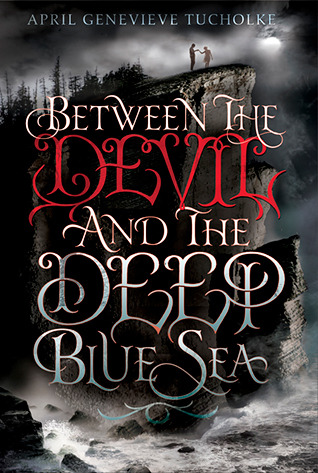 Between the Devil and the Deep Blue Sea reminds me of both Alyssa @ The Eater of Books! and Angie. Alyssa's review is what convinced me to buy the book and Angie is the person that pushed me to read it. I LOVED this book! .
Any book with a big focus on dancing reminds me of Jessica @ Fly to Fiction! She's a dancer! And I know she likes to find books with dancers in them.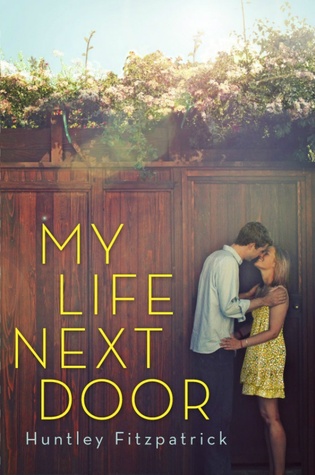 My Life Next Door reminds me of Jackie @ Jackiesbookshenanigans because she absolutely ADORES the book and it's one of my favorites. We're both super excited for The Boy Most Likely To.☺
Currently (because it changes depending on what her last recommendation was), One reminds me of Alexia @ Adventures in Reading. I asked her how it was and she said it was great, so my consideration of this book has gone up quite a bit. I trust her opinions on books!