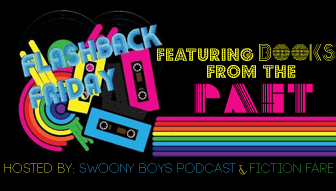 Flashback Friday is a weekly meme hosted by Fiction Fare and Swoony Boys Podcast that celebrates books that are at least two years old! Titles can either be ones you've read or ones from your TBR pile.
For these posts, I'm going to feature two books (one I've read and one I haven't) with something in common (subjects, cover elements, etc.). The theme for this week is road trips!! Road trip books can be so fun.☺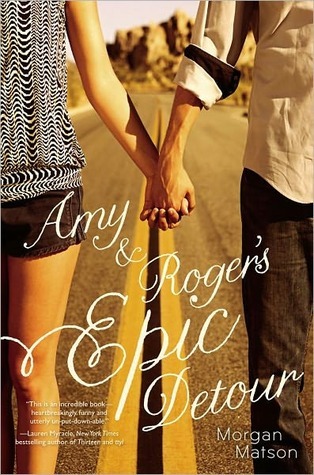 Amy Curry is not looking forward to her summer. Her mother decided to move across the country and now it's Amy's responsibility to get their car from California to Connecticut. The only problem is, since her father died in a car accident, she isn't ready to get behind the wheel. Enter Roger. An old family friend, he also has to make the cross-country trip - and has plenty of baggage of his own. The road home may be unfamiliar - especially with their friendship venturing into uncharted territory - but together, Amy and Roger will figure out how to map their way.
Morgan Matson writes some really fun, romantic contemporaries. Amy & Roger's Epic Detour is one of my favorites! I loved the scenes with Amy and Roger (they're very shippable) and all the playlists included in the book.

A Book I Still Haven't Read
Colby and Bev have a long-standing pact: graduate, hit the road with Bev's band, and then spend the year wandering around Europe. But moments after the tour kicks off, Bev makes a shocking announcement: she's abandoning their plans - and Colby - to start college in the fall.





But the show must go on and The Disenchantments weave through the Pacific Northwest, playing in small towns and dingy venues, while roadie- Colby struggles to deal with Bev's already-growing distance and the most important question of all: what's next?





Morris Award–finalist Nina LaCour draws together the beauty and influences of music and art to brilliantly capture a group of friends on the brink of the rest of their lives.
Music! A road trip! Ahh, I've been so excited for this one for . . . years. I eyed it for a really long time before buying it and I still haven't read it yet. :(
Have you read either of these? What roadtrip books have you enjoyed reading?