Holly @ The Fox's Hideaway and Shannon @ It Starts at Midnight both have features where they share books they aren't reviewing (generally not review copies). It's a way to spotlight those books, but save time on writing a formal review for them.
I've decided to give this type of post a try! Mainly, it's because of my challenge spreadsheet. I'm trying to mark each book I read this year as reviewed, but the problem is that I haven't reviewed each one. (It's tough to review everything!) With this post, I'll be able get rid of those pesky empty review squares that have been bugging me.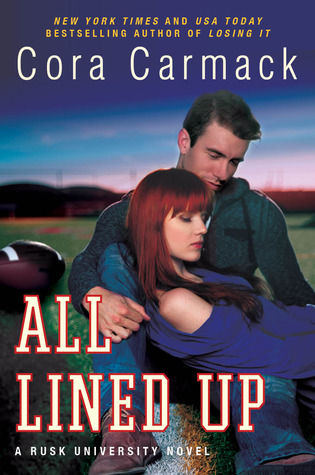 All Lined Up by Cora Carmack
NA contemporary
5 stars
I was so curious about Cora Carmack's books before reading this. I was also hesitant because I had forgotten that I actually LOVE NA books. But I ended up falling for All Lined Up so fast. Dallas and Carson had instant chemistry and they were so incredibly lovable together. Plus, the football added a nice element! I like books with sports in them even though I have very little interest in them outside of books.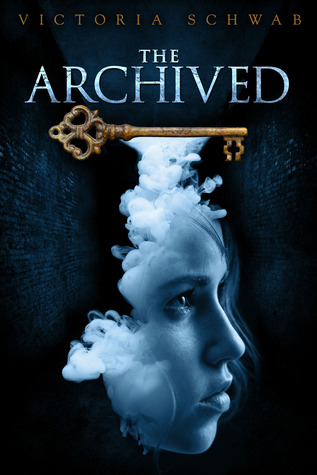 This was the first book I read by Schwab and I completely get it. Her writing is fantastic and her ideas are creative. The Archived was a really cool book. I LOVED Wesley and Mackenzie and I definitely want more of them. The second book is on my TBR shelf, but I'm holding out until I either hear more news on the third book or too many months go by for me to wait.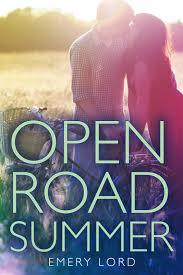 It was fun! I liked the romance and the characters and the music and friendship and family . . . but it didn't make a BIG impression. I read this one after The Start of Me and You and personally, this author's second book was a lot better. Nevertheless, Open Road Summer was enjoyable enough to earn a four star rating from me.
4 stars
The world is really interesting in this one! That's the biggest impression it left on me. Kai was also a great character. This and the sequel (which I did review) weren't as memorable as I wish they were, but I liked reading them. I'm looking forward to reading the third book!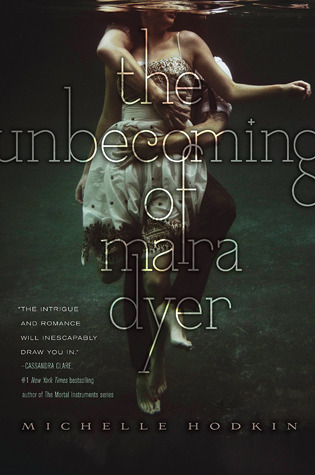 I was meaning to reread this one for such a long time and I finally did it! I love the mysterious feel to it. And Mara and Noah? Ahh! Love them!
Hopefully I will get to the sequel sometime this year. My reread of book one was supposed to refresh my memory and it did do that! It'll make it easier to continue the series.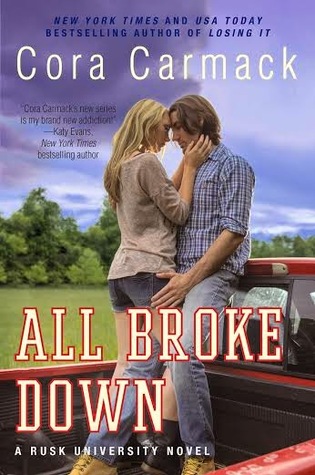 This one didn't appeal to me quite as much as All Lined Up, but I did have a lot of fun reading it. I loved the situations Dylan and Silas found themselves in (especially when they first met).
The end of this book made me cry. Certain events took me by complete surprise and they made me really sad.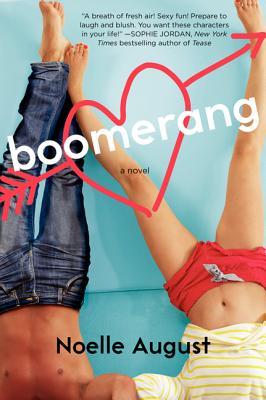 NA contemporary
Read in April
4 stars
SO. MUCH. FUN. I side eyed this for a long time because I just wasn't sure if it was for me (I don't understand why I thought that). I recently bought the second book in the series and I've had the third one pre-ordered for quite awhile.
I did add something on Goodreads for this one:
This was an adorable read! It's the perfect book to read when you want something light, fun, and romantic.
Have you read any of these books?