Top Ten Tuesdays is hosted by

The Broke and the Bookish

, and a weekly meme where we simply make a top ten list for the week's topic.
Ten Characters Who Are Fellow Book Nerds (love reading, are writers, work at a bookstore, etc.)
I always give a little cheer when I discover that a character in the book I'm reading loves books. It's something I can obviously relate to!
Nine Book Nerds I've Met Inside Books
Madeleine from Everything, Everything
The book opens with talking about books and reading!
Liesel from The Book Thief
She loves books so much she's called the book thief. She's the ultimate book lover character to me.
Verity from Rebel Mechanics
I was pretty happy when I found out she was a reader. At the beginning of the book, she was reading something on a train.
Katy is a book blogger! She gets excited over bookmail, posts Waiting on Wednesdays, films vlogs, and does more things bloggers can relate to.
Celaena from the Throne of Glass series
One of the many reasons Celaena is one of my favorite heroines is her love for books.
Hermione from the Harry Potter series
Of course! I couldn't forget about her.☺
Juliette from the Shatter Me series
I vaguely remember her liking to read. This quote helps: "I spent my life folded between the pages of books."
Paige from The Start of Me and You
I have to admit that I got this one from Twitter. The book is great. I just . . . can't remember it very well.
Matilda from, well, Matilda
I actually found this on a TTT that was posted early and I cannot believe I had forgotten about her! Move over Liesel. Matilda is the ultimate book nerd. She's pretty awesome!
A Book Nerd Characters I Want to Meet
Because this topic is pretty tough, I decided to cut my list a little short and include one character from a book I haven't read yet. I would like to meet Cath from Fangirl!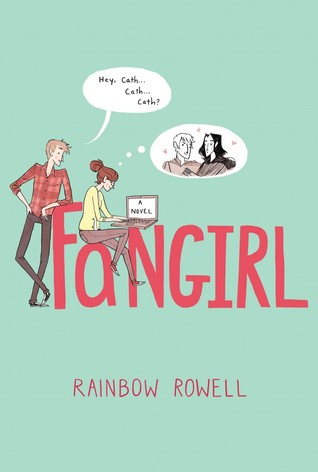 Have you met these characters? Do you like characters that are fellow book nerds?