I love challenges! I've never been a super active participant in them (other than through reading), but they help a lot when deciding on what to read next. I can be pretty indecisive when it comes to that. :D
(I will be doing the Goodreads Challenge, but the list below are just challenges hosted by other bloggers.)
2016 Reading Challenges I'm Joining
Backlist Books Reading Challenge
Hosted by Bekka @
Pretty Deadly Reviews
What to read: books released over a year prior
Goal: I just want to read as many backlist titles as I can!
LGBTQUIA 2016 Reading Challenge
Hosted by Alexia @
Pretty Deadly Reviews
What to read: books with LGBTQIA main characters
Goal: I want to reach yellow, which is for 13-20 books!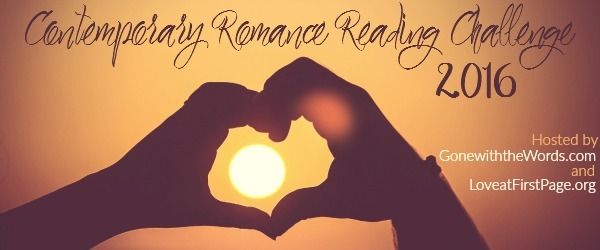 Contemporary Romance Reading Challenge
Hosted by Jess @
Gone With the Words
& Danielle @
Love at First Page
In short: read contemporary romance!
Goal: Grand Slam (21+ books)
(Update post coming soon)
Rock My TBR
Hosted by Sarah K @
The YA Book Traveler
In short: read at least one book you already own each month
Goal: I have no particular number in mind, but I would really like to participate in buddy reads for this!
Flights of Fantasy
Hosted by Alexa @ Alexa Loves Books & Rachel @ Hello, Chelly
In short: read fantasy!
Goal: 35 books ☺
Tamora Pierce Challenge
Hosted by Nori @
ReadWriteLove28
In short: read books by Tamora Pierce
Goal: Hmmm...I'm not sure. I would like to finish at least one of the series and I would like to see what the Emelan universe is like. I may up that to something bigger, though.
I think my biggest challenges with all these challenges isn't going to be the actual
reading
. It'll be the updates. I don't recall a time where I've kept up with updates for any challenge/readathon/event/etc. But I
will
update in 2016. It must happen! So, that's a little personal challenge for me.
My plan at the moment is to include challenge updates in my monthly recaps and update my sign up post for the contemporary romance challenge (the official one is being posted separately). The updates wouldn't be lengthy--I'll probably just include numbers in a list or color code books I read in a graphic.
I don't want to join any other challenges for these, but I would like to read more of these books in 2016:
Sequels and series conclusions (I have a lot to finish!)
Independently published (There's a lot on my Kindle and I barely ever touch them.)
Books featuring PoC characters, especially main ones (This is pretty important.)
Books featuring disabled characters (I've read so few of these.)
MG (I read two this year, so I would like to read at least three.)
Adult books (I have a lot of them, but I've barely touched the pile.)
Books from Dahlia's Book Club (Dahlia has so many of great recs.)
I would also love to get my Netgalley ratio up past 90% sometime in 2016 and keep it there for awhie. It's currently at 79%, so it shouldn't be too difficult, right?
I think that's it for me! Are you joining any 2016 challenges? What are your reading goals for 2016?