The title is self explanatory! I'm simply sharing short statements or mini reviews of books that I have read recently or, in this case, have been meaning to post reviews of for awhile. My next edition will be for some books I read in December.
I'm just going with the covers and a statement for each. Each cover is linked to the book's Goodreads page.
*I received a review copy of all of these books in exchange for honest reviews.*
Tarnished by Kate Jarvick Birch - 3 stars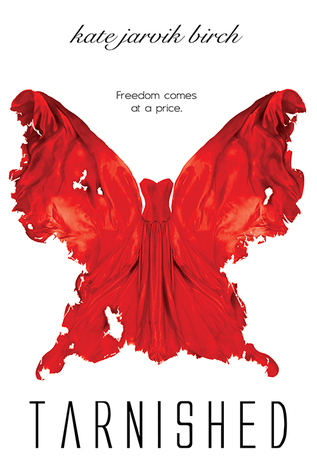 This is the sequel to Perfected.
I . . . liked it. I was so excited to dive into this one, but I ended up not liking it quite as much as I wished.
The good, though?
Missy and Ella had an interesting friendship and it was nice seeing how it developed. They seemed pretty different in the beginning, but their similarities became clearer as the book progressed. They had the same struggle and the same hopes for freedom. That helped them develop a bond. I did like Missy more than Ella just because her voice seemed clearer than Ella's. Ella did become more fired up--more passionate and determined--so she she became a louder character. Besides those things, I really liked how the world became more ugly as Ella learned about the darkest parts of being a pet.
What were the bad parts? Things didn't go too smoothly for the characters, but . . . there was something about some of the events that just didn't feel convincing to me. Maybe it was the pace? Certain changes happened quickly and it seemed like there wasn't enough to back up that quick of a reaction or turn of events. Also, the book as a whole felt meh. It didn't feel like anything special.
Overall, Tarnished was okay sequel that could've been so much better. Even though I really liked the characters and the world, they had so much more potential that wasn't met in this book.
The Devil and Winnie Flynn by Micol Ostow
and illustrated by David Ostow -
2 stars
I was expecting so much more out of this book, but I just wasn't very impressed. Very little stood out to me about this one. The idea of the tv show was kinda cool and there were some spooky twists, but for the most part, I didn't connect to the story or the characters. This is one of those books that I could move on from with a shrug. *shrugs*
The Revenge Artist by Philip Siegel- 3 stars
I had fun reading
The Revenge Artist
! I didn't get into it as much as the first book, but I did have a tough time pulling away once the Revenge Artist's schemes started up. The romance was cute and the mystery was nice. Becca turned into a bit of a Veronica Mars type heroine for awhile. She was obsessed with finding the Revenge Artist and was constantly working on solving the mystery. I liked her character growth, though I didn't see a
ton
of it (that mainly seemed to happen in the first book). That kept this book pretty light. Overall,
The Revenge Artist
was a decent read that fans of light YA mysteries would enjoy reading.
The Lies About Truth by Courtney C. Stevens - 5 stars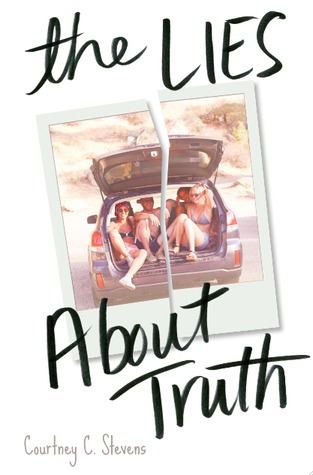 Have you ever cried after finishing a book because you were so darn proud of a character? Sadie's story made me so
happy
because she came such a long way. She could've
easily
given up and rejected forgiveness, healing, and change. She chose the tougher (and more rewarding) road, though, and that made this book rewarding. I loved being on that road with her. This book featured lies and truth and friendship and forgiveness and grief. I loved that Sadie's ex-boyfriend was one of the supporting characters and I loved that he
wasn't
the love interest (a big focus on the interaction between exes after breakups doesn't seem to happen often enough in YA). I loved that this book reminded me how much I love the little details that can make certain YA contemporaries stand out from all the rest, like a stuffed animal named Big, the paintball, a Yari, and the scars (Idaho, Tennessee, and Pink Floyd) that were in this
The Lies About Truth
.
I loved this book. It was a really satisfying story!
Have you read any of these books?