Top Ten Tuesdays is hosted by
The Broke and the Bookish
, and a weekly meme where we simply make a top ten list for the week's topic.
This week is all about music and books! There doesn't seem to a concrete topic, so I'm going with...
Top Ten Songs That I Failed At Making Full Reading Lists For
I have a
feature that focuses on giving a Reading List
(think of it as a reverse playlist) for specific songs. I've had a lot of ideas for it, but there are songs that I have trouble with pairing with more one or two books. Since I aim for at least four books for the lists, I have to put some ideas aside. So, this list is of some abandoned Reading Lists.☺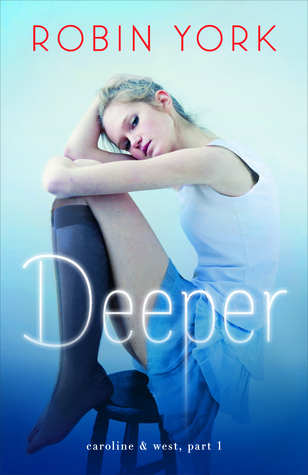 In Deeper, Caroline's ex posts naked photos of her online and she's left to deal with the fallout. She feels beaten down in the beginning, but she realizes that she has nothing to be ashamed of. It seems to fit "Sex Yeah" because both are focused on how sex is treated in society in some way.
The song goes so well with this book!
Addicted to You
features an alcoholic and sex addict enabling each other's addictions, but finding the situation much tougher when emotions are involved and other people start noticing their habits. Here are some lyrics from the song:
"I'm still lying awake by your side / & even though I know I shouldn't I'm / Feeding the monsters I'm afraid to fight."
This isn't a strong pairing, but I was listening to this song while reading a scene (think the morning after a dance) and it suddenly seemed PERFECT. It seems to be fit that part and Mercedes and Zach's relationship more than the book as a whole.
First of all, I keep picturing that cover when I listen to the song. The story and its vibe also goes with it! Both are a little dark and the song seems more of a mystery/thriller song than a dystopia one. (It's on on the Mockingjay soundtrack.)
What do you think of my pairings? Are there any other books you would pair with the songs I included?