MY TBR is...a mountain. I mention books on my TBR so many times in my posts and I add new books on top of it all the time and I spend way too much time sorting through everything I want to read.
Some books get buried--a LOT of them do, actually. I forget they're there until I rearrange my books (two of my shelves are double stacked), come across it on Goodreads, or see it mentioned on Twitter/Instagram. I don't even mention them very much in my posts.
Until this one! It's time to mention some books that I've been neglecting for a little too long...
12 Books From the Bottom of My TBR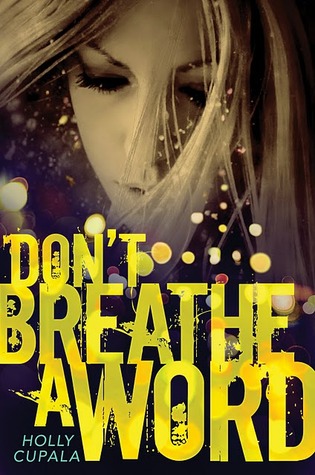 12. Don't Breathe a Word by Holly Cupala -
Ashley Herring Blake recently tweeted about this one and I was reminded that I have it! This one is actually near the top of my TBR now, but it was near the bottom for . . . a couple years?
11.
Tsarina by J. Nelle Patrick
-
I was so excited for this one in 2014!! It's a historical fiction set in Russia and I was intrigued by the idea, but I've pushed it back to the backburner for a long time.
10. Solitaire by Alison Oseman -
This is on the list because I discovered
Radio Silence
(Alison's 2016 release) recently and I was reminded that I own her shelf.
Solitaire
has never been near the top of my TBR, but sometimes I'm suddenly intrigued by it.
9. What's Left of Me by Kat Zhang -
There was a lot of excitement surrounding the sequels to this one! That's what made me interested in it in the first place (plus, it was a surprise addition to a giveaway prize). I've pushed a lot of science fiction books down my TBR, though.
8. My Life After Now by Jessica Verdi
- I'm surprised I'm adding this! Why haven't I read this one? It looks like my type of read--realistic fiction featuring a more serious subject (in this case, HIV). I guess I keep forgetting that I have it.
7. Time Between Us by Tamora Ireland Stone
- Apparently this one is VERY GOOD. I bought this one because it was on sale and I kept hearing that it was a must read. The sound of the romance also pulled me in.
6. Barely Breathing by Rebecca Donovan
-
Reason to Breathe
was intense and amazing and I thought I would move on to the sequel before
too
long. But...that was in 2013 and I have left it drift down my TBR ever since. I would need to reread the first book before diving into
Barely Breathing.
5. Scorch by Gina Damico
- Gina Damico is hilarious!
Croak
was a really enjoyable read, but I've barely glanced at the sequel. I've definitely been excited for the author's other books (like
Hellhole
, which is funny), but
Scorch
has never been near the top of by TBR.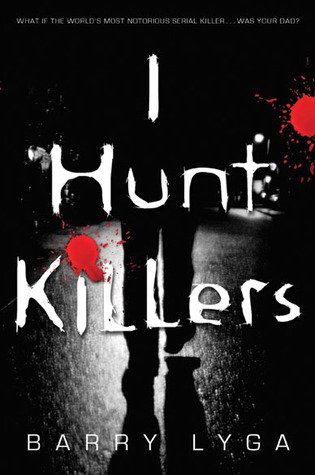 4. Spark by Brigid Kemmerer
- Hahaha, I'm so behind in this series. I find that weird since I gave
Storm
5 stars. The characters are GOOD. But the series hasn't been a priority.
3. I Hunt Killers by Barry Lyga
- This one looks intriguing! Plus, it gets great reviews. But it took me a long time to get truly interested in it, and even longer to work up to reading it (of course, since it's on this list).
2. If You Find Me by Emily Murdoch
- Oooooh. This is another one that gets really good reviews. When I bought it, I was thinking THIS LOOKS SO GOOD, but I haven't taken a look at it in a
looooonnnngggg
time.
1. The Nightmare Affair by Mindee Arnett
- Huh. I haven't really forgotten that I've had this one, but I have forgotten that I'm actually interested in reading it. Why, though? Why do I keep overlooking this one?
*bumps everything further up on my TBR*
Some Last Thoughts
& Questions
I know I'm not the only one that pushes books back and leaves them at the bottom of the TBR for years! If you own a lot of books or are even just interested in a ton of them, then this is tough to avoid. I only have 12 books on this list, but there's plenty of others that I could've added. (I may even do a part 2 in a couple months.) I sometimes feel bad that I go for so long without even considering these books that I was so interested in reading. They just sit in the shadows of my bookshelf or among my sea of ebooks. I'm hoping that this post will help me finally get to some of the books I mentioned. This has renewed my interest in them.
Now I'm curious about you! What books are at the bottom of your TBR? Do you push many off for years or are you pretty good about getting to them?
Also, which of these 12 books should I read first?? I may just challenge myself to read one this month and your response may help. ;)