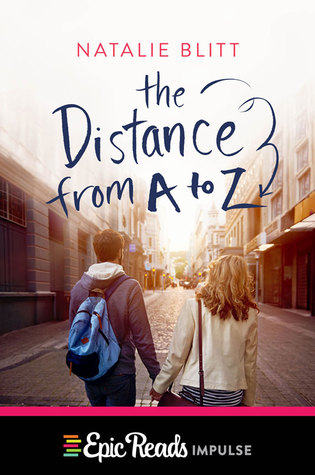 Here's another book I read in January! Let's just call this week catching-up-on-reviews week, okay?
Seventeen-year old Abby has only one goal for her summer: to make sure she is fluent in French—well, that, and to get as far away from baseball and her Cubs-obsessed family as possible. A summer of culture and language, with no sports in sight.

That turns out to be impossible, though, because her French partner is the exact kind of boy she was hoping to avoid. Eight weeks. 120 hours of class. 80 hours of conversation practice with someone who seems to exclusively wear baseball caps and jerseys.

But Zeke in French is a different person than Zeke in English. And Abby can't help but fall for him, hard. As Abby begins to suspect that Zeke is hiding something, she has to decide if bridging the gap between the distance between who she is and who he is, is worth the risk.
*Released January 12th 2016 from HarperCollins*
This book was so romantic and fun! It's a perfect read for when you're in the mood for something light.
Abby
- I loved her! I had a good sense of her personality--actually, that's true of all the characters. No one felt flat. I saw some change in her. She was so adamant about NO BASEBALL, but that was tested often. She seemed to see a lot of things (people, too) in black and white and sometimes she put her foot in her mouth because of it. But she learned from that!
Zeke
- He made me upset sometimes because he was obviously being secretive about SOMETHING--or just not letting Abby in, even though they had amazing chemistry. I still loved him, though.
Alice
- She made me happy! I really liked her friendship with Abby, but I also kinda wish I got to know her more. She was a really good character! She had a lot that she was struggling with, but she was taking baby steps. She was determined. She was artistic. She was courageous, and I feel that Abby learned a lot from her.
I loved the ease between Abby and Zeke when they were speaking French! And I liked seeing how that contrasted with how they were with each other when they were speaking English. How that part of their relationship changed and developed and strengthened. Language was a huge part of the romance. It was neat to see how it affected the characters.
The French was beautiful! I definitely know much more about the language than I did before. I don't think I'll remember many of the words, but I imagine that hearing certain French words or phrases in the future will remind me of this book. I liked that it was such a big part of the book and Abby and Zeke's relationship. It was interesting to see Abby get more and more used to speaking French fluently. It made her tired. It made her forget which language she was speaking sometimes. The details were kinda small, but they made the book even better--more real, even.
This book was a light, fun read! Abby and Zeke are wonderful. If you loved
Anna and the French Kiss
or
Isla and the Happily Every After
, you will probably enjoy reading
The Distance From A to Z
!