Top Ten Tuesdays is hosted by
The Broke and the Bookish
, and a weekly meme where we simply make a top ten list for the week's topic.
Ten Books on My Spring TBR
This is, what, books I want to read between March 21 and June 21? I should have even more time to blog, read, etc. than I did these last few months, so I should be able to get to all of these easily, right?
Right.
The Most Important One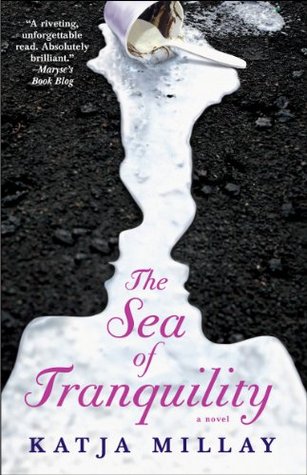 I feel like I've put this on so many of my TBR-centered TTTs . . . I NEED TO FINALLY GET TO IT. I can't give myself anymore excuses to push it back for much longer. Friends who have recced this to me before: feel free to bug me relentlessly about reading this.
Sequels
I got
Map of Fates
last week and I don't want to keep it on my TBR shelf for too long. It's one of my most anticipated sequels of 2016!
I recently finished
The Well of Ascension
so the next Mistborn book is a high priority right now. It won't be surprising if that takes me the entire spring to finish...
Manga
My friend and I currently swapping mangas! She lent me a series last month and has said she'll lend me her volumes of Tokyo Ghoul as she gets and reads them. (I'm letting her borrow Black Butler and Death Note.) I definitely plan to start in on Death Note in early spring. The when for Tokyo Ghoul depends on when I see my friend.
From the Review Pile
Kate Karyus Quinn has a new book coming out!! I've been so excited for it! Suffer Love has recently become one of the spring releases I'm most looking forward to reading. It's been catching my attention a lot lately (mainly because Ashley Herring Blake is just plain awesome--are you following her on Twitter yet?) Frannie and Tru intrigues me soooo much. Ever since I discovered it, I've had this feeling that it's something I would like. That gut feeling tends to steer me towards fantastic books, so hopefully it works again!
I just agreed to guest review Exit, Pursued by a Bear and haven't received it yet, but man, I need this book in my life. It slipped by my radar for a long time, but I recently started paying attention to it. It really looks like it could end up a new favorite! As for Summer of Sloane, I'm excited that the weather is getting warmer because I want to read this book on a sunny day. ☺
A Bunch of Honorable Mentions
That Can't Go Unmentioned
*flails* I can't even with these. It's hit me that I'm excited for SO MANY BOOKS. Between these, the other ten, and other books I didn't even mention, I have a lot of reading to do and DOING SO WILL BE GLORIOUS. I hope. *begs books to be amazing*
What's on your spring TBR?? What do you recommend I get to the soonest? Will you be reading any of these soon? I'm eager for all your answers!