Time for another weekly update! I'm finding that I like posting these on Sundays more than on Saturdays. :)
Happy Mother's Day to all the moms out there! Have an amazing day!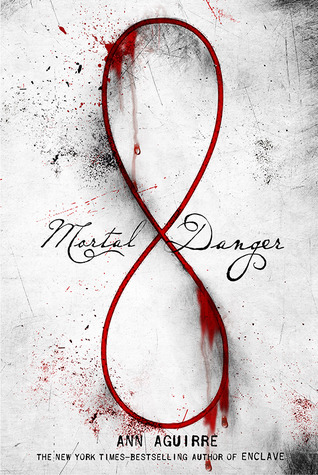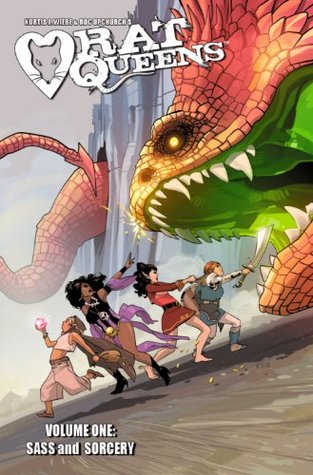 Guess who hasn't read further in
Outlander
? *points at self* This girl! But oh well, I was expecting it to take me awhile to get through. I started listening to
Bloodhound
by Tamora Pierce, but I can barely stand the narration. I may have to pause that book and wait until I get an ebook or print book to read. I've been reading from Neil Gaiman's
Trigger Warning: Short Fictions and Disturbances
and I'm loving it! The stories are weird and very different from what I'm used to, which is exactly what I'm in the mood for. The last book on my currently reading shelf is
Code Name Verity
by Elizabeth Wein, which is proving to be fantastic even though I'm less than 40 pages into it.
Now, what books did I finish?
The Body Institute by Carol Riggs (2 stars)
- This book irked me. It focuses on weight loss, body image, and identity. I LOVE it when themes are done well, but if they rub me the wrong way, my enjoyment of the book sinks so fast. That's what happened here. I got very few positive vibes about body image and weight loss.
Mortal Danger
by Ann Aguirre (4 stars)
- This was the second book on my mystery TBR for RYBSAT, and weirdly enough, it also focused on body image (in the beginning). Even more weirdly, I felt my irritation with
The Body Institute
soothed quickly within chapters of
Mortal Danger.
Anyway, this was an awesome read! I liked the concepts.
Rat Queens, vol. 1: Sass and Sorcery
by Kurtis J. Wiebe and Roc Upchurch (4 stars)
- THIS WAS SO MUCH FUN. The art was my favorite part, followed by the characters. Betty and Dee are my favorites so far. :)
Y: The Last Man, volumes 4-6 (Safeword, Ring of Truth, and Girl on Girl) by Brian K. Vaughan and Pia Guerra (all 4 stars)
- I'm enjoying later volumes more than the earlier ones because I'm familiar with the characters now and am learning more about them. I love the dream sequences and flashbacks.
I finished two books for RYBSAT and started a third! I won't be participating in any readathon until the Mental Health Awareness Readathon, which starts on the 14th. I'm still not sure what my TBR will be for that...I do have a lot of options.
I tried to find more instrumental music to listen to because I didn't think songs with lyrics would pair well with Neil Gaiman's short stories. I don't know if I'm doing well with that, so if you have any recs, please let me know!
I discovered the
Tome Topple Readathon
, which is aimed towards tackling books with over 500 pages. Sam @ Thoughts on Tomes is the host I discovered it from, but there are a lot more hosts! It's taking place from June 5th through June 19th. I also discovered the
Hobb-A-Long Read-A-Long
hosted by Sam @ Novels and Nonsense. It's for all of Robin Hobb's books! It starts on May 23rd with Assassin's Apprentice and will run for the rest of the year. For the schedule and other details, just click on the read-a-long title.
General Life and Blogging Stuff
This was a really good week in both! I treated my mom to lunch at Applebee's the other day as an early Mother's Day present (we didn't know if she'd be working today or not). It was a nice lunch! I spent the majority of Thursday cleaning because I felt too restless to sit and read a book for very long. I let Supernatural run as I was doing that, so it helped me make good progress on the show. I'm now nine episodes into season ten! Other than that, I've been working my way through some anime.
There weren't many blog posts this week, but I loved writing both of the ones I put up! The first one was about how this is
my year of trying new things
and the second was a lesson on
how to NOT read a book
(AKA my tips on putting books you really want to read for months or even years). I felt like being silly with the latter. ;) I also formatted some review posts and drafted a booktube recs post.
Plans For The Upcoming Week
I want to get a lot of reviews scheduled! I have three that are more or less ready to post. I want to post an anime update. And lastly, want to finish up my booktube recs post. There's only videos and links to add.

Life plans include an accounting midterm, filling out my election ballot (my state does mail in voting) and another trip to the library!
That's it for this week!
How was your week? Read anything great?