Monthly Recommendations is a Goodreads group created by booktubers Kayla from Kayla Rayne and Trina from Between Chapters! There's a new theme every month where members can share recommendations for on their channels, blogs, etc. It's a very laid back feature where you can share your recs anytime during the month and can include any number of books you want!
This sounds like a lot of fun, so I'm going to try to do a post for it every month. :) August is the one year anniversary of the group, so the theme is actually to recommend one book for each of the past topics.
An underrated book
I need more people to read this book!! I love the series. I was actually surprised I liked Double Life as much as I did because it's a pretty short sci-fi book with barely any romance (though there's more later in the series). I also binge read all four books in the series, even though binge reading doesn't usually go well with me. I could not. Get. Enough. Lyssa grows SO MUCH throughout the series. I loved watching her grow!
A book set in school
I'm going with A Great and Terrible Beauty because the school has a pretty significant role in the book. Or, I remember it having one. It's set at a ladies' boarding school in the Victorian age. I remember loving this setting!
I'm so sad that I had a small pile to look through for this one. D: I really like creepy books, but I don't read them often. Possess is one of the best YA horrors I've read! The main character is an exorcist.
The Leviathan is one of my absolute favorites. It's set in an alternate world during WWI and features machinery (Clankers - Central Powers) vs. genetically manufactured creatures (Darwinists - Allies). I loved how creative that was. It features artwork by Keith Thompson, who did the Grisha trilogy maps. It features a girl dressed as a boy/airman and a prince who's on the run. This series is soooo much fun.
A book you think others should read ASAP/before the end of the year
I just posted my review of Girl in Pieces and mentioned how it's my highest recommendations for YA contemporary. It's an absolute must read! It's beautiful, yet gritty. It's one of my favorites of 2016 so far and one of the most well-written books I read this year. It releases at the end of the month!
A fantasy book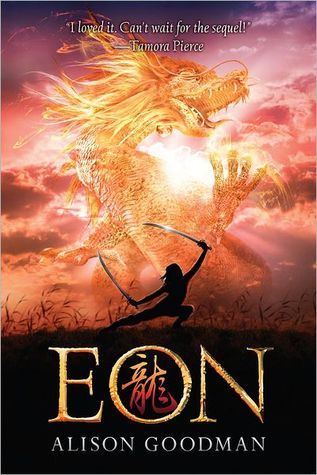 Who else is a sucker for those stories where the heroine disguises herself as a boy? This is another one I love! Also, DRAGONS. This and its sequel, Eona, are among my absolute favorite fantasies!
A book with little to no romance
The Fixer has potential romance, but the sequel doesn't have much more... I can't promise anything about the third book since it's not out yet. Anyway, this book is mainly focused on the family bond and the thriller/political elements and it goes well with lots of its readers. It's an exciting book!
Your favorite survival story
This is Not a Test is a survival story in more ways than one. It's set during a zombie apocalypse, though there's not a huge focus on that. While the group of characters are trying to survive, the main character struggles with wanting to live. It's more of a survival story in the emotional sense.
Your favorite book friendship
This isn't necessarily one of my favorite friendships ever, but it's one I loved recently. Also, hahaha, this is another one where heroines dress up as guys. Samantha and Annamae become incredible friends with an unbreakable bond. And as far as I remember, there really wasn't any large conflict between them that causes unnecessary fighting between the two, which is so refreshing.
A book set outside of the US, or that features travel/vacation
Let's go with a Sherlock-related book set in Australia. (The sequel is mostly set in London, so there's some traveling.) Mycroft and Watts are ridiculously shippable!! I mean, the mystery is awesome too, but I mainly love the romance. I adore it. I should probably have picked a book I remember mostly for the setting, but whatever. I haven't recommended this book in awhile.
A book with your favorite empowering female character
Maguire is one of my most recent favorite empowering female characters! I personally connected to her very well and finished her story feeling inspired by her. She made a lot of big steps and I admired her for them. So, yes. I felt empowered while reading her story!
This was fun! Do you have any recommendations for these categories? Have you also posted a Monthly Recommendations this month? Feel free to leave me a link. ☺
September's topic is Science Fiction! I'll probably post my recs in the first half of the month.