I'm trying a new meme this month! I see this often on booktube and have been wanting to join in as soon as my blog title was changed. Top 5 Wednesday is hosted by Sam @
Thoughts on Tomes
. Topics and info are posted in the
Goodreads group
, in case you want to look further into this.
This week's topic is . . .
Authors I'm Waiting on Another Book From
Though most of these authors DO have books out that I haven't read yet, I'm still eagerly waiting for their whatever they release next! These aren't in any particular order.
K.A. Tucker
He Will Be My Ruin
and was on the edge of my seat as I tried to figure out the mystery. I NEEDED to know how close my theories were. One of her 2017 releases is
We Sold Our Souls,
which is pitched as
Making a Murderer
meets
Scandal
.
Julia Ember
Julia is a really nice person and is so good at pushing queer lit and diverse books! I liked
Unicorn Tracks
and would love to read more from her. The concepts, characters, and story in her debut were fresh! She's publishing a fantasy called
Tiger's Watch
next year and it sounds GREAT! Like
Unicorn Tracks
, that one also features LGBTQIA characters and pairings, including gq/m, m/m, and f/f.
Laurie Elizabeth Flynn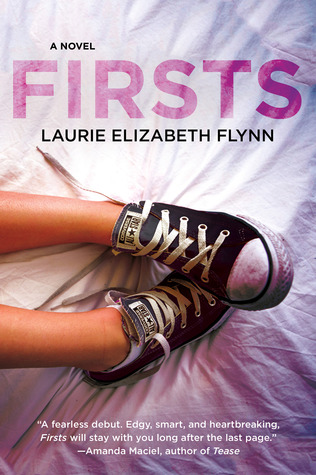 This is the second post I'm featuring Firsts on this week! (There's one more coming in a couple days.) It's the best book I've read all year! A couple other books have come close, but none of them have left quite the same lasting impact as Firsts. I would LOVE to read another book by Laurie Elizabeth Flynn! I don't have any idea when that will happen, so I guess I'll be rereading her debut a couple times as I wait...
Ryan Graudin
Ryan Graudin's books keep getting stronger and stronger! I wasn't a big fan of
All That Glows
, but
The Walled City
was much better--and more exciting. Then I fell in love with
Wolf by Wolf
within a few PAGES. I'll be reading
Iron to Iron (
which is out) and
Blood for Blood
next, but I'm also really excited to see what new standalone or series she releases next. She's a very creative author and I really want see what other ideas she has!
Kathleen Glasgow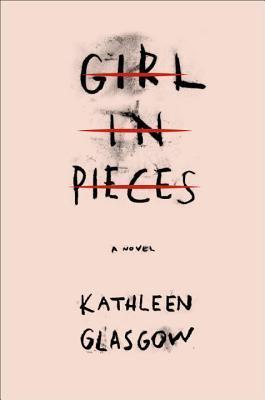 Kathleen Glasgow writes so powerfully. I immediately loved Girl in Pieces (releasing August 30th) not because of the story or characters, but because of her writing. Then of course I loved the story and characters shortly after. But it was the writing that first gave me the feeling that I was reading a fantastically crafted story. I can't wait to see what she writes next!!
There you go! That's my first Top 5 Wednesday. ☺ What authors are you waiting on another book from?? If you also posted something for the topic, please leave your link so I can check it out!
Happy Reading! ~ Kaitlin ☺